A modular, efficient, and graceful custom design
When it comes to materials and design, many buildings in Alaska are utilitarian not by choice, but out of necessity. Everything needs to be transported, which adds to the overall cost.
"Logistics are really difficult, and being able to instill any sort of designer aesthetic is a real luxury when you're dealing with these long shipping times and environmental conditions," Moore says. "It is often function over form and no frills."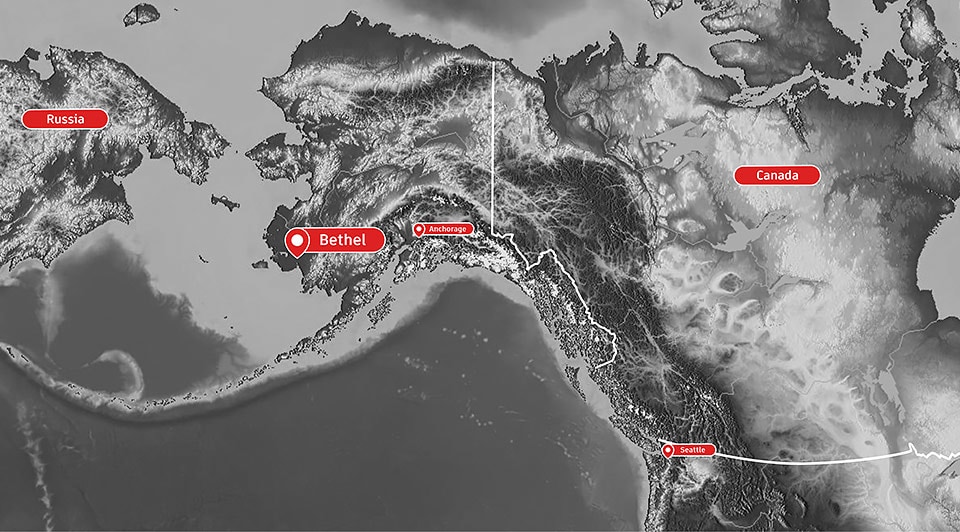 Location of Bethel, Alaska.
For the YK Fitness Center, architect and certified interior designer Melanie Mangione decided to get creative and add a bit more beauty to the pool. Instead of a typical plain-tile mosaic, she used AutoCAD to give the pool a true design touch.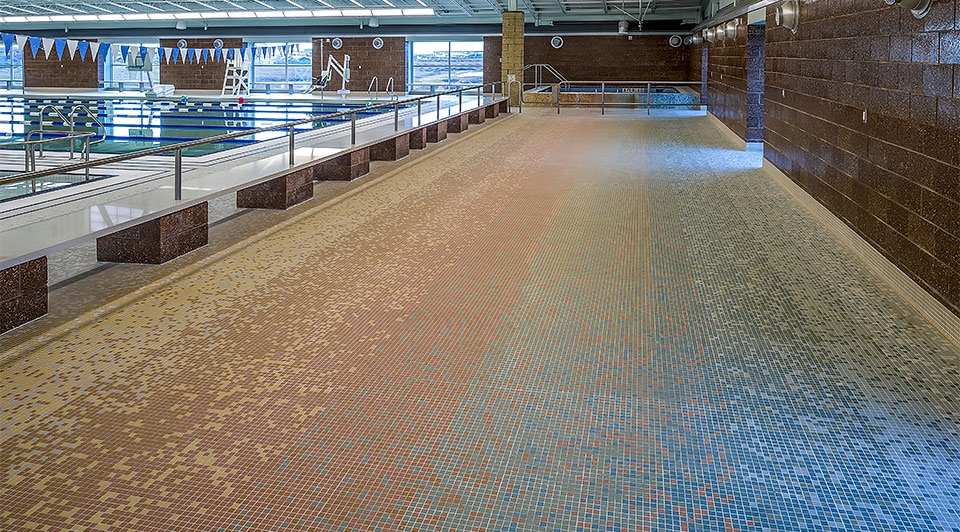 Custom color-tile pattern created in AutoCAD. Credit kengrahamphotography.com.
"When we started construction, we had the color palette chosen, which included nine different tile colors," Mangione says. "We wanted those tile colors but we didn't have a pattern set. Due to the location, we had to make sure the design was easy to construct with the skill set of the workers available on-site. We also had to scrutinize the logistics to get the tiles from the factory to Seattle, then on the boat to Anchorage, and finally on the barge to get to Bethel."
When you have a custom pattern, it creates more work, which translates into more labor—both in time and skills. Working against time and money, Mangione wanted to come up with a tile pattern in AutoCAD that fit their color pattern and didn't just look like "confetti on the floor." She worked with a couple of different patterns and landed on a graceful, custom gradient with lighter to darker colors.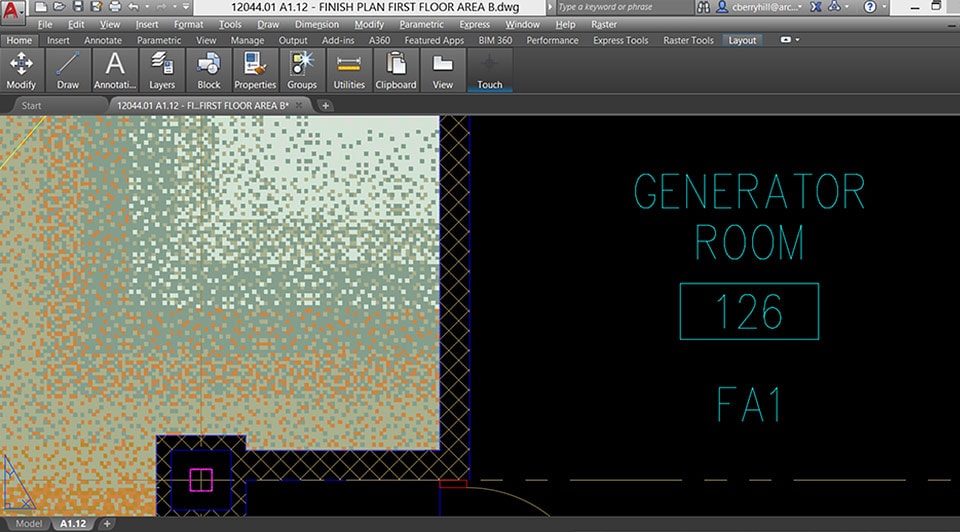 The tile pattern in AutoCAD. Courtesy of Architects Alaska.
"I showed it to David, my coworkers, and the contractor," Mangione says. "Everybody's first initial thought was, 'Whoa, we can't do that.' And then they looked at it a little more closely and said, 'Oh, wait, yes we can, and we will.' It was very successful in that respect. By using AutoCAD I could easily make this repeatable pattern with hatches and blocks—and still be a realistic and easy installation with tile squares by color rows."
"One thing that makes AutoCAD so useful is the idea of modular design where you're designing something that's repeated," Moore adds. "With AutoCAD, you can draw it, turn it into a block, and copy it. That's where AutoCAD makes you really efficient. In Alaska, we have to think about modular design—from steel buildings to windows—just because of the nature of where we live. For the YK Fitness Center, AutoCAD allowed us to hack the system for construction in Arctic Alaska and deliver a building and pool more complex, colorful, and detailed than you'd normally be able to build up here."