"Our cities and even our houses are producing increasing amounts of data," says Michael Thydell, BIM strategist at Sweco. "As we combine that data with the framework of BIM, we'll see a paradigm shift. We'll begin to think in new ways about design and how we build cities and houses. Most importantly, we'll experience a shift in how we live in cities and in our homes. The built environment will become more sustainable, self-supporting, and flexible."
Ready for the future
According to Thydell, the cities of the future will need more juice to keep our electric-powered devices, cars, transit, and connected buildings going. But these cities will also be able to produce and efficiently distribute more power thanks to advances in solar and wind technology, along with smart use of sensors. This need for increased sustainability will lead to flexible systems for better management of heating, cooling, water, and much more.
"This future is not fully here, of course, but it is just around the corner," says Thydell. "It's important to think about as we design buildings today. We need to design buildings and infrastructure that are open to constant change—that are as connected as they can be now, and that are ready for an even greater degree of connectivity in the future."
Thydell adds, "Smart buildings will enable the smart cities of the future. That's one of the reasons BIM is so important. The models, along with the use of big data and sensors, will deliver incredible value. So, as we design and construct houses and buildings, we need to also create and maintain the digital models of those houses and buildings."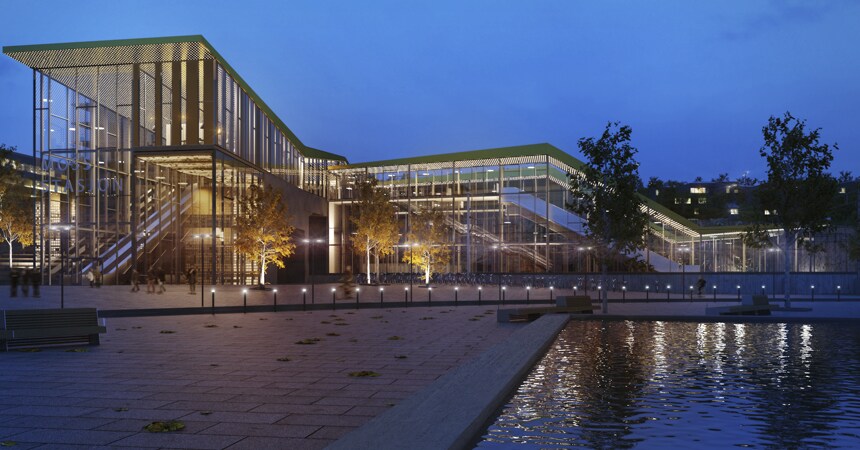 A window into tomorrow's buildings
Nya Karolinska Solna (NKS), a new hospital in Stockholm, offers an example of how a building can be innovative and ready to adapt to change. The Sweco team provided project management, industrial engineering, and systems expertise on the NSA hospital project.
With 8,000 rooms, 36 operating rooms, and more than 6,000 employees, NKS represents the biggest healthcare investment in Sweden. It's also the most advanced. More than 100 different systems within the hospital connect with millions of sensors throughout the building. From laundries and elevators to vacuums systems and waste facilities—everything delivers data that connects to intelligent design models, enabling efficient operations and continuous improvement.
"If you combine BIM and real-time smart technology, you gain a framework that can be used to realize more value from buildings," says Thydell. "I'm quite surprised that every building owner and facility manager hasn't taken this to heart. The people who run the NKS—and the people it serves—will harvest enormous value from their connected assets in the form of greater efficiency, comfort, and safety."