Laser scanning for accuracy
Rather than manually modeling the old building in a BIM tool, the project team used laser scanning to generate a precision point cloud that captured the structure. The architects and engineers then used this data within their design tools to generate an accurate, 3D view of the existing structure. They edited the model to reflect the correct materials, such as the delicate silicate walls and the aging roof. Project goals included replacing portions of the roof that contained asbestos and avoiding damage to the silicate walls, while enhancing the building with up-to-date lab spaces.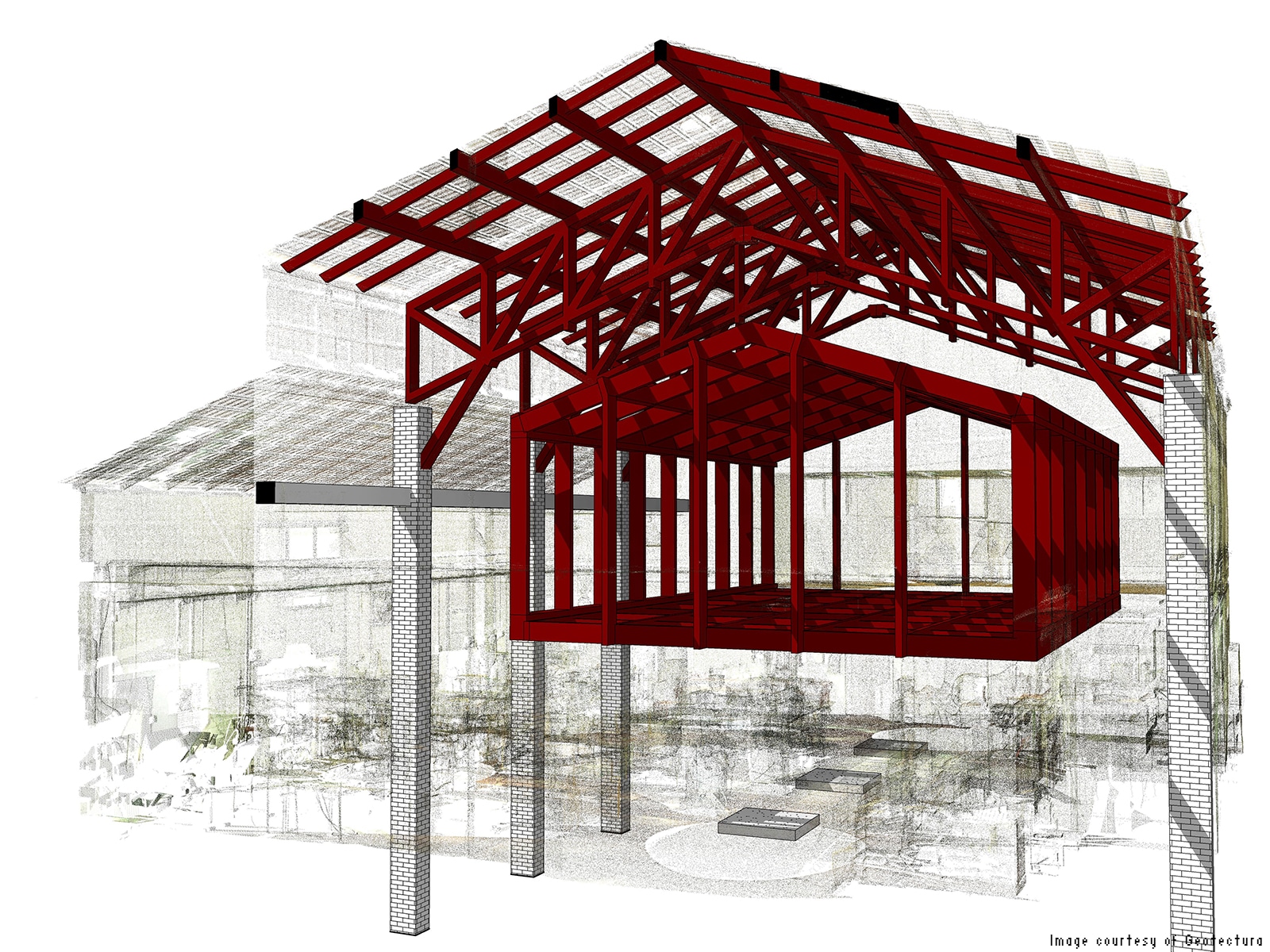 Using the existing building model as a 3D envelope for the new designs, Geotectura had the insight into the old structure it needed to proceed. The firm joined forces with the project's engineers to dive in and explore options. Through the process, the project's team stayed connected and shared project information and models in the cloud, making it easier for them to vet ideas and coordinate rapidly.
A fresh look inside
The team decided to create a floating gallery for a computer lab above the main space, which would hold updated lab spaces. The structure supporting the gallery would support the roof, all without damaging—or even touching—the fragile walls. Taking their models into BIM simulation tools, the team looked for ways to improve the building's performance. They identified options for a passive ventilation strategy after simulating wind directions, and discovered ways to bring more natural light into the cavernous structure. This improved daylighting has reduced electric lighting use by as much as 75%.
For the floating gallery, Geotectura considered a number of alternatives for materials. An initial idea involved a glass floor, but that was quickly replaced in favor of ecological decking. Why? The team used the intelligent model to track material uses and costs, and it discovered that glass flooring would have stressed the project budget.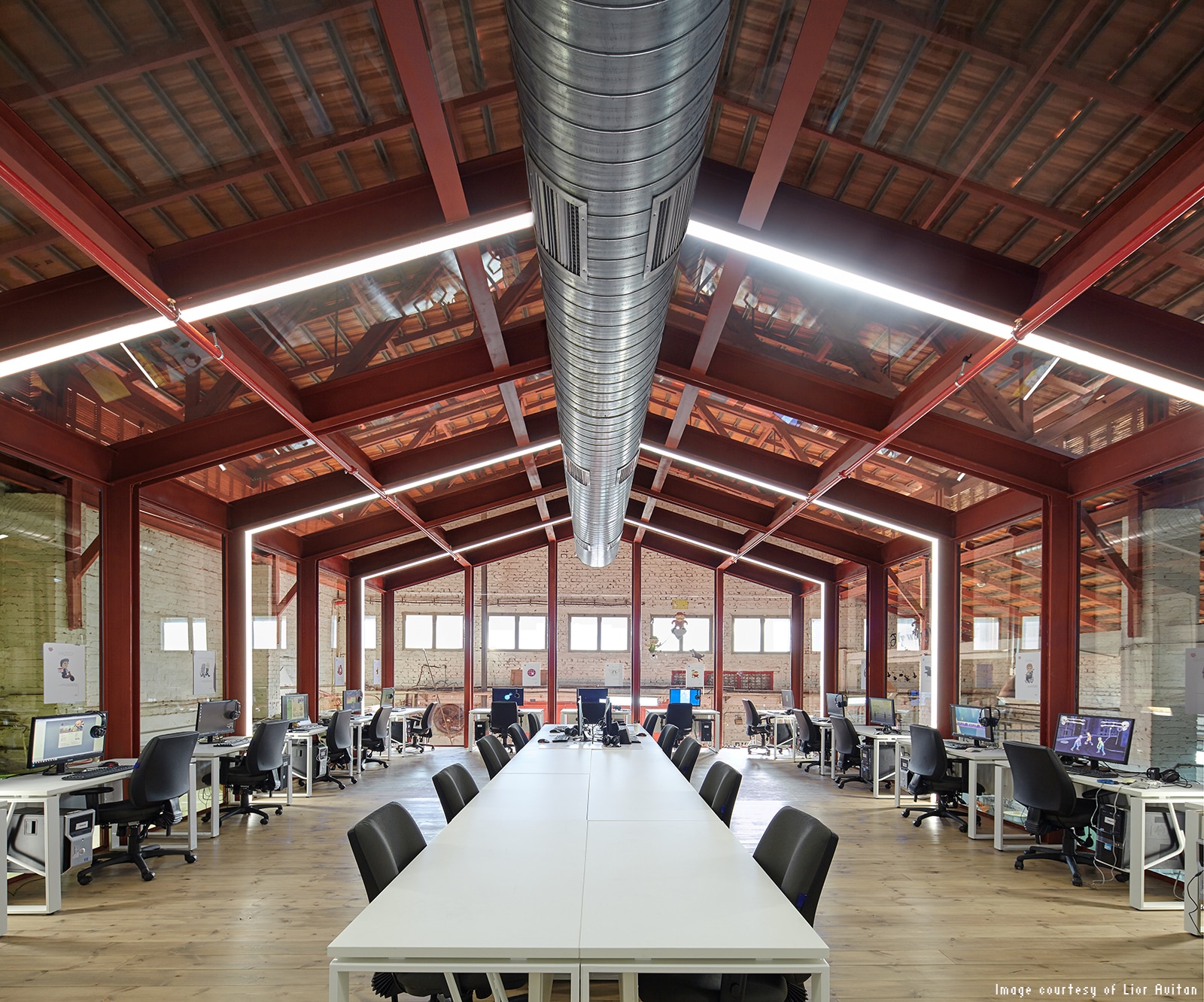 Making the future and honoring history
With the renovation of the Kadar Lab building complete and serving students, the project has attracted attention. It won the Israeli Design Award in 2016, a competition that included more than 1,000 entries. Joseph Cory, the architect heading the project and Geotectura, explains that the project was a success on many levels: "Recognition of the design is gratifying. Design and construction advanced on-time and on-budget, with construction taking just 4 months. What's most gratifying is that students are using the space to explore the present as they learn what they need to know to make the future."