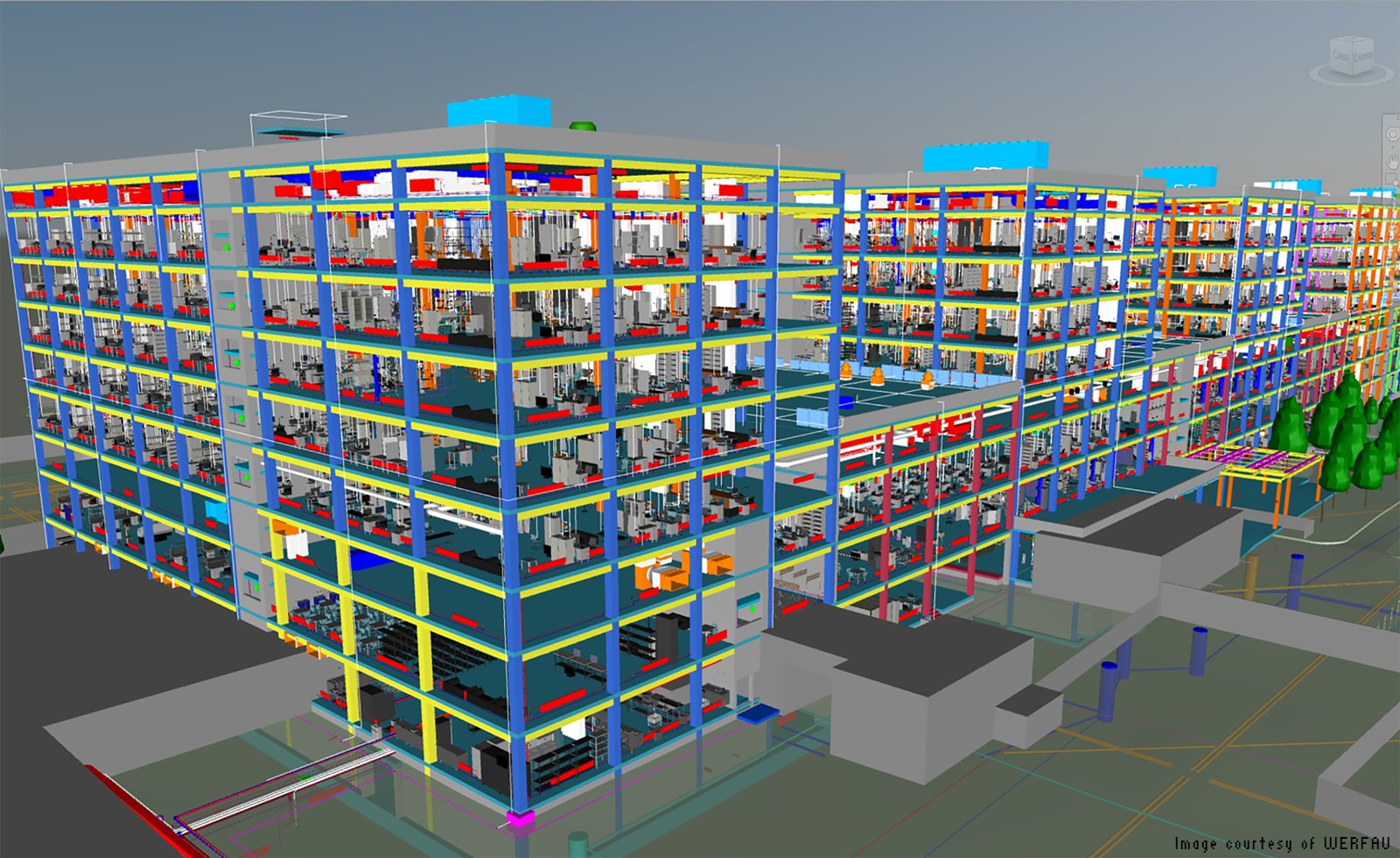 BIM fuels teamwork between designers and occupants
The reconstruction of the Krasnoyarsk Regional Clinical Hospital is the largest current hospital project in Russia. It involves 127,000 square meters of new construction, along with 58,322 square meters of reconstruction affecting existing facilities. Beyond wanting to eliminate virtually all clashes prior to construction, the team had other goals to keep in mind. The design team had to make sure its designs accounted for the hospital's need to continue operating during construction. Due to budget constraints, the client needed early and frequent insight into costs. The design team also wanted to make sure that the design made it easier for caregivers to deliver exceptional medical care.
From the earliest stages, the team took advantage of the intelligence of model-based tools to track material use and to estimate construction time and effort. This helped them to keep the design aligned to budget—and it kept the client informed about costs.
These early models weren't just useful for design and cost tracking. The design team shared the models with the people who would actually use the facility. Everyone—from nurses and doctors to drivers and secretaries—became project team members. They could use online viewing tools to see design models. At this stage, both minor and major suggestions for improvement were easier to incorporate.
Sharing without limits
BIM and data sharing didn't limit team members' ability to use preferred tools for discipline-specific tasks. The team decided to ensure project data conformed to the Industry Foundation Classes (IFC) standards. These standards deliver interoperability between design tools, making data flow more smoothly between disciplines and tools.
Location didn't limit the design team and client teams either; the cloud connected them. Cloud-based tools made models available anytime, anywhere on connected mobile devices. So designers could visit the physical site and existing hospital with the client while having mobile access to current designs. During construction, cloud-based tools will continue to bring design into the field on smart mobile devices.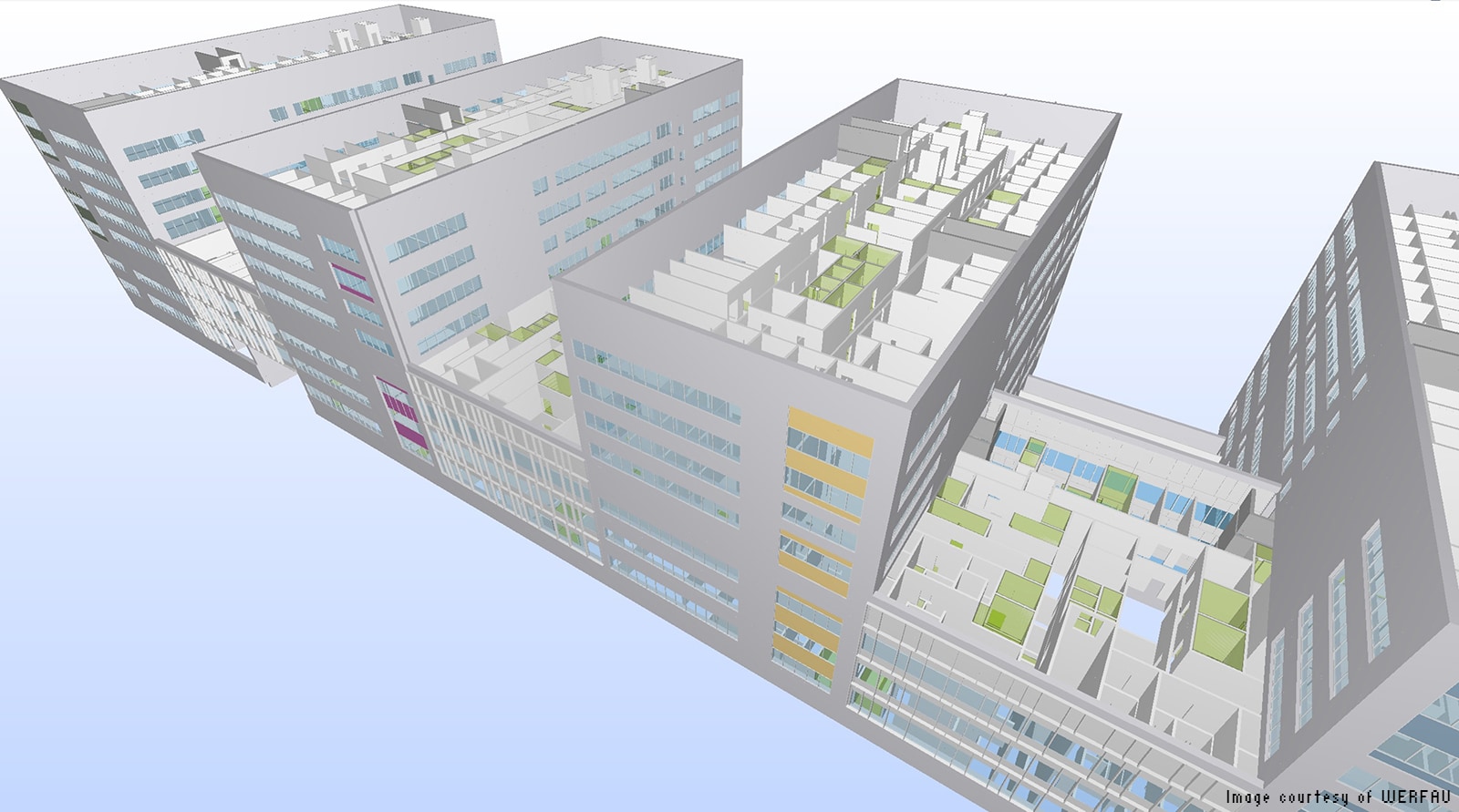 Better and faster with BIM
As the WERFAU team furthers and enhances the design, they note that BIM has delivered measureable efficiencies on the project. And they expect bigger things as the project moves toward completion. "We estimate that using BIM helps structural and MEP engineers work about 30% faster, and it helps everyone produce detailed documentation as much as 60% faster thanks to high level of detail at early stages," says Petr Manin of WERFAU. "The biggest win should come from better coordination across the team. It's our goal to have virtually zero clashes in the design by the time construction begins."