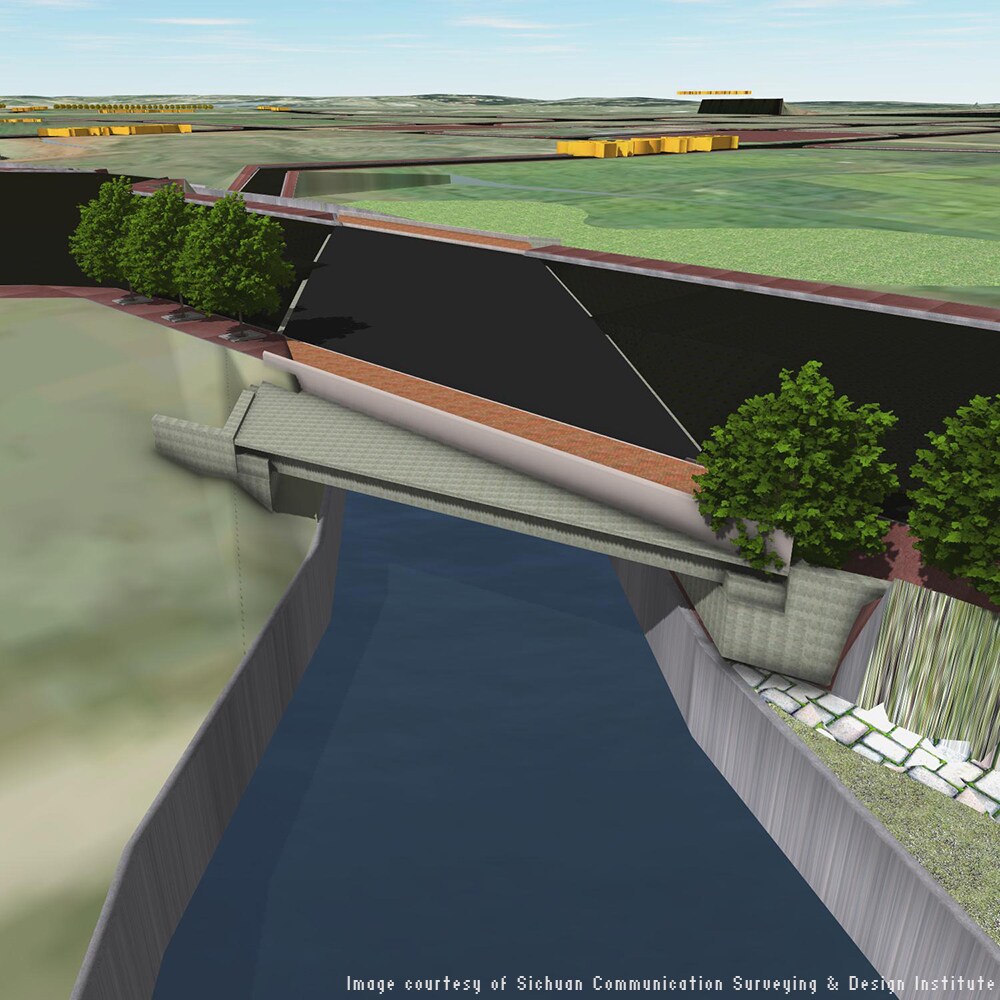 Simplifying environmental challenges
Environmental issues were paramount during the planning stages of the SCCIP project. The Park needed to be ecologically sustainable, and the Institute was concerned particularly about water run-off. Any proposed drainage system would need to be effective no matter the intensity of any potential rainstorm. However, through advanced simulations, the team could estimate ahead of time whether the drainage system met the necessary requirements.
Advanced technologies were also used to simulate different options of infrastructural elements. With BIM, the team could plan out roadway cross sections, as well as generate abundant roadway surfaces, model sidewalks and bicycle lanes, and conceptualize a large bridge. BIM enabled the team to use 3D simulations to investigate different options and make any necessary modifications virtually. By decreasing the number of changes needed, the Institute saved time and money.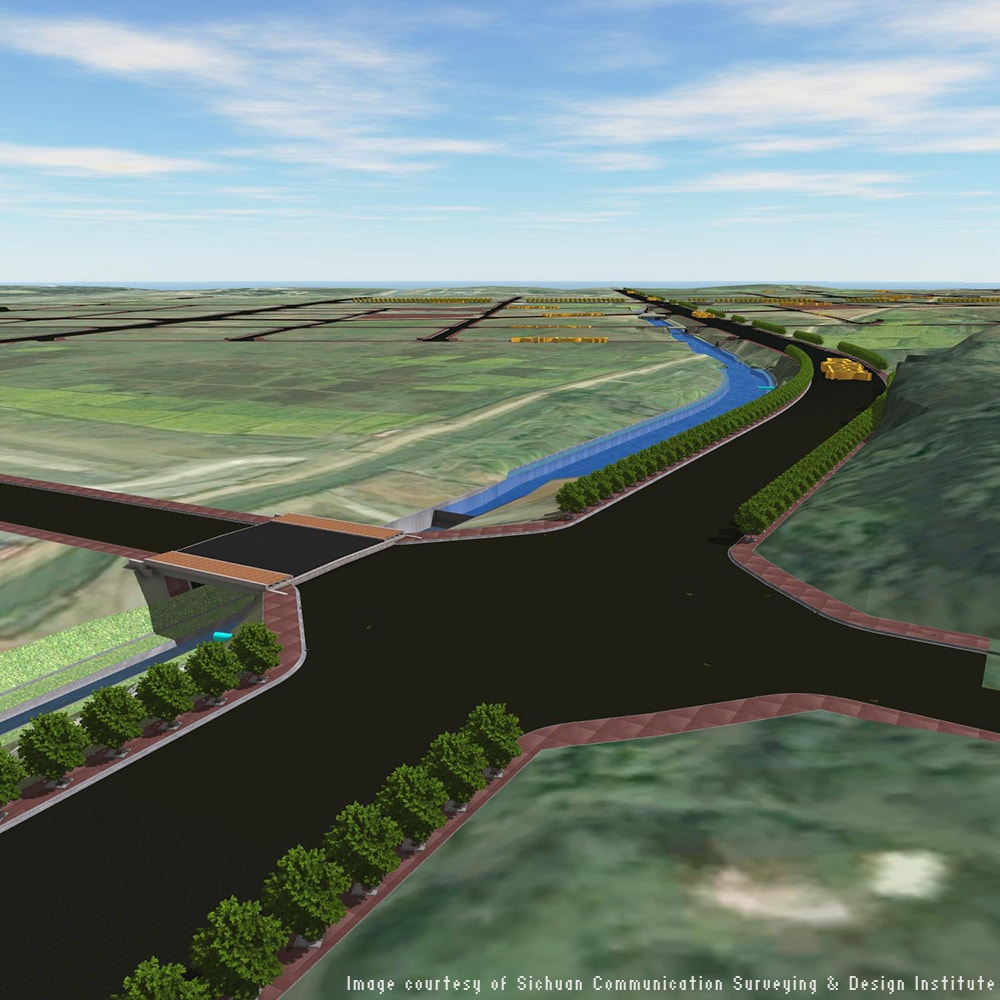 A better way to work
Configuring a large-scale project through BIM meant that different design teams could work collaboratively in the cloud, compare cross-referenced files, have immediate access to updated files, and synchronize data. "The streamlined workflow was key to avoiding costly construction errors and even potential post-construction damage," says Yifei Xu of Sichuan Communication Surveying & Design Institute.
While SSCIP is not due to be complete until 2020, BIM has empowered the Sichuan Communication Surveying & Design Institute to look ahead into every step of the process.