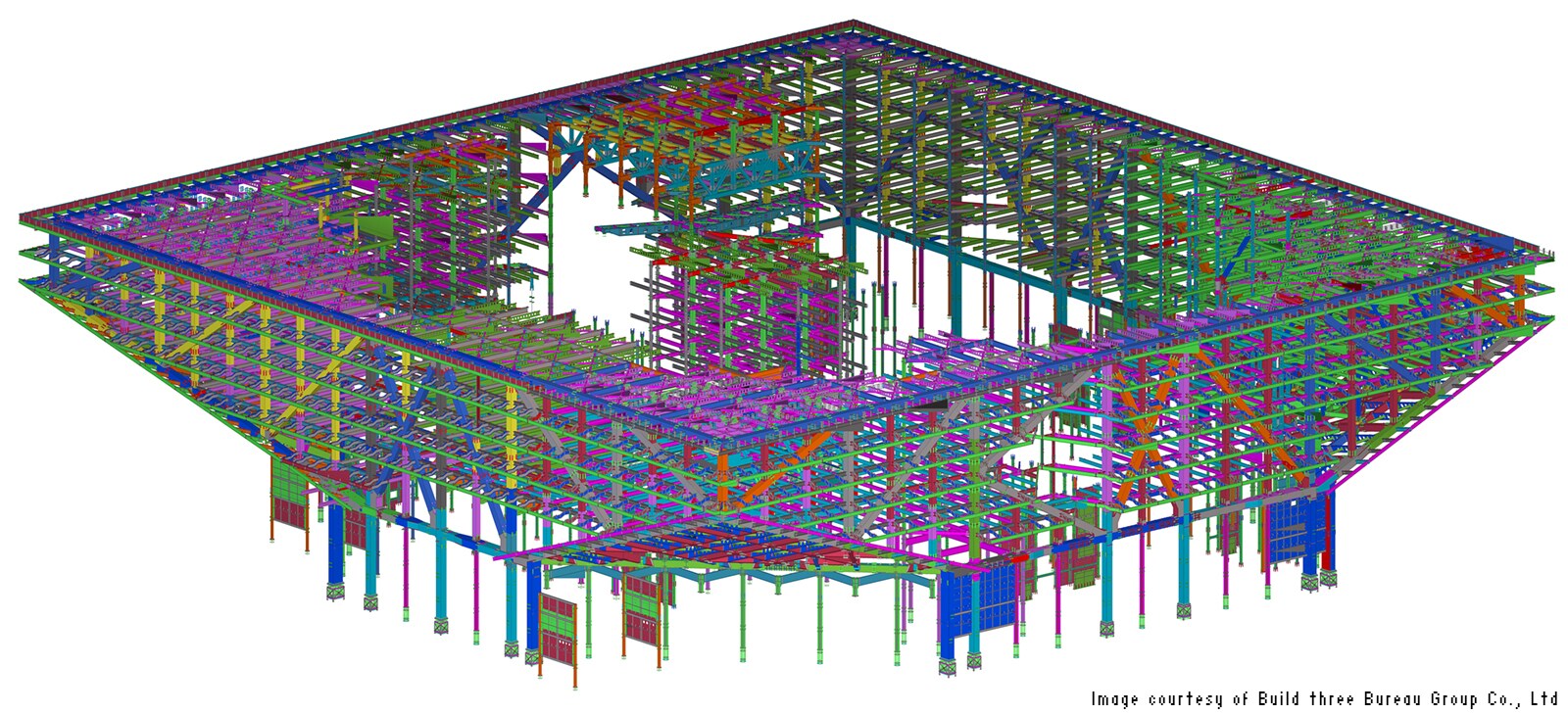 Building the office of tomorrow
BIM is at the center of China Construction Engineering Third Bureau Group's Beijing project for Tencent, maker of the popular QQ and WeChat messaging apps. Located in the city's Haidian District—also known as China's Silicon Valley— the Tencent building integrates research, office, parking, and auxiliary facilities. The building is huge, with more than 330,000 square meters (1.6 million square feet) of floor space, and it includes extensive smart features.
Before construction, BIM enabled the builder to compare planning options on the fly, analyze constructability, fabricate custom building components, detect clashes between building components, and 3D print a physical model. During construction, the builder is using BIM to manage subcontractors and building materials and optimize the model based on feedback from the field—all while driving collaboration and giving stakeholders the information they need in real time.
Embracing smart construction
Using BIM in a unified platform with smart building applications, the builder is making the project site safer and more productive. Sensors monitor dust and noise levels, and they track the progress of building inspectors and security personnel. Video surveillance further ensures safety and security, and a smart ID card system tracks the location of team members. To count the bars in a pile of steel rebar, workers simply photograph the pile; the number is calculated and uploaded to the model automatically.
The builder also uses BIM in combination with total stations to monitor the structural integrity of building components. For example, at one corner of the Tencent building there is an 81-meter (266 foot) steel girder overhang. By scanning the girders with lasers, the total stations generated precise 3D models of the overhang, which were uploaded and compared to the BIM model in real time to ensure building accuracy.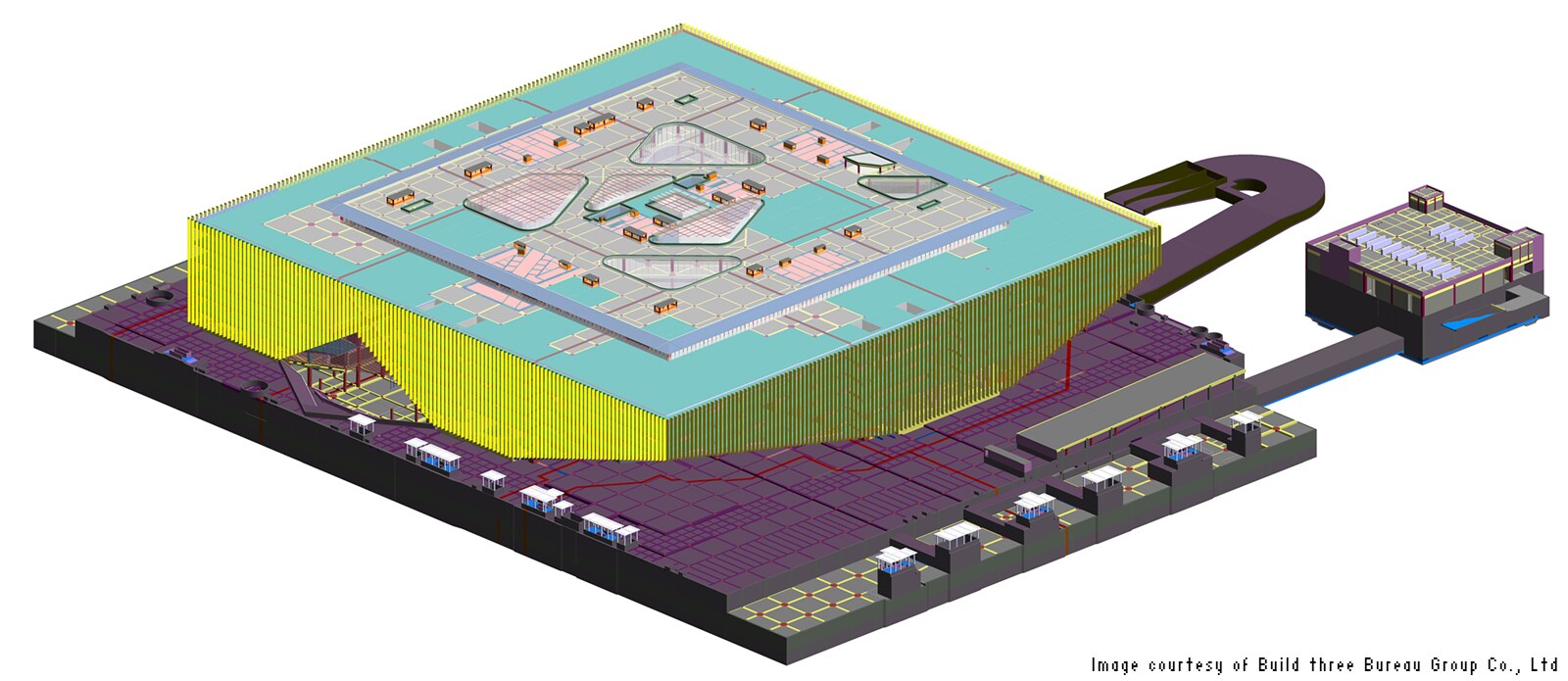 Reaping the rewards of BIM
Construction is only at the mechanical and electrical phase, but using BIM has already paid off. Better project planning and management have shaved months from the original schedule. Automation cut surveying and layout costs in half, and fabricating components while construction was being planned contributed still more savings. When the construction phase is complete, the BIM model will make the handoff to the facility manager seamless. More generally, embracing BIM empowers China Construction Engineering Third Bureau Group to push the boundaries of connected construction, driving new efficiencies and providing experience that will only become more valuable as the world becomes more connected.