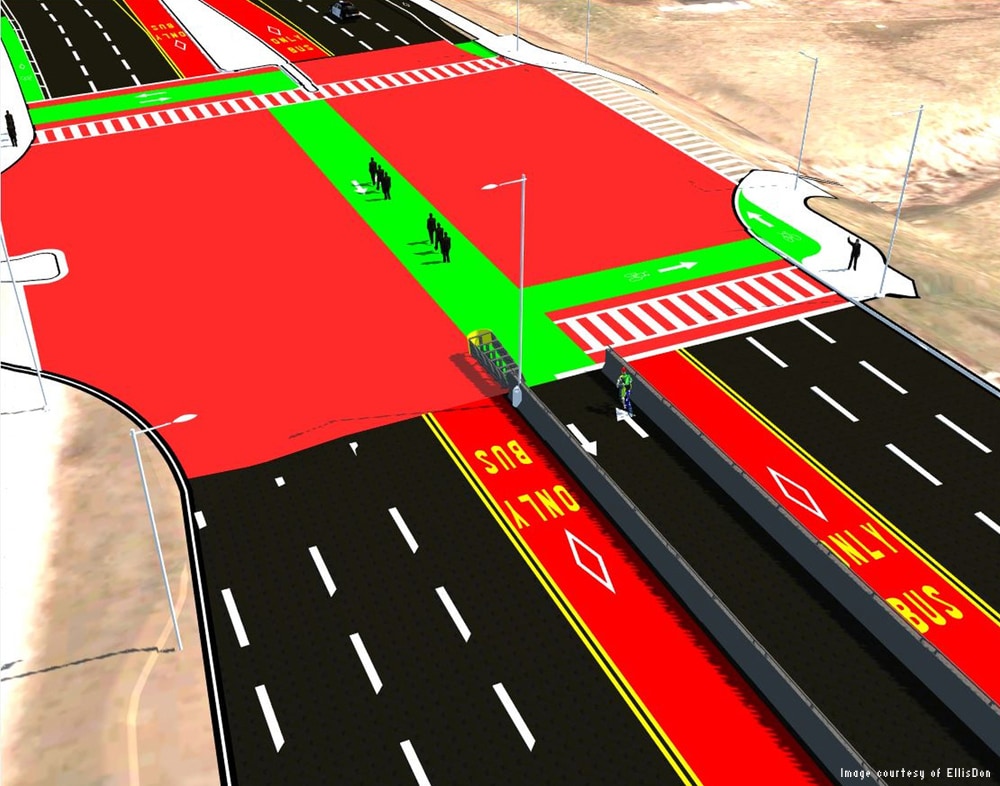 Spotting impacts in advance
One way that BIM eased the highway expansion's impact was through visual traffic simulations. Using this feature, the construction company EllisDon analyzed the flow of traffic to identify closures and laydown areas. Creating the most-efficient traffic staging through BIM meant the team could minimize the impact on commuters, create safer pedestrian walkways, and maintain safe work spaces.
4D traffic simulations were another boost for project planning. These simulations allowed the team to visualize construction planning in terms of schedule and workflow. Construction timelines could be improved, and clashes could be identified early to create an effective, accurate, and practical plan. By incorporating into the model the equipment and trucks similar to those used on the construction site, EllisDon was even able to figure out how construction teams could work in off-hours and in the middle of a Canadian winter.

Early resolution to complex challenges
BIM helped EllisDon to gauge more than just the impact on people—the technology also enabled them to visualize some of the environmental challenges affecting the project. One such challenge was how to work around complex, pre-existing underground utilities, including water mains, storm networks, sanitary networks, gas networks, fiber cables, hydro networks, hydro poles, light poles, fences, and retaining walls. Other challenges included coordination with a railway line, identification of clashes with trees and wells, and the widening of a bridge structure to accommodate new highway lines. In early planning stages, the team identified 100 clashes per week. But early identification meant early resolution—and the design is currently 3 months ahead of schedule, despite these complex challenges.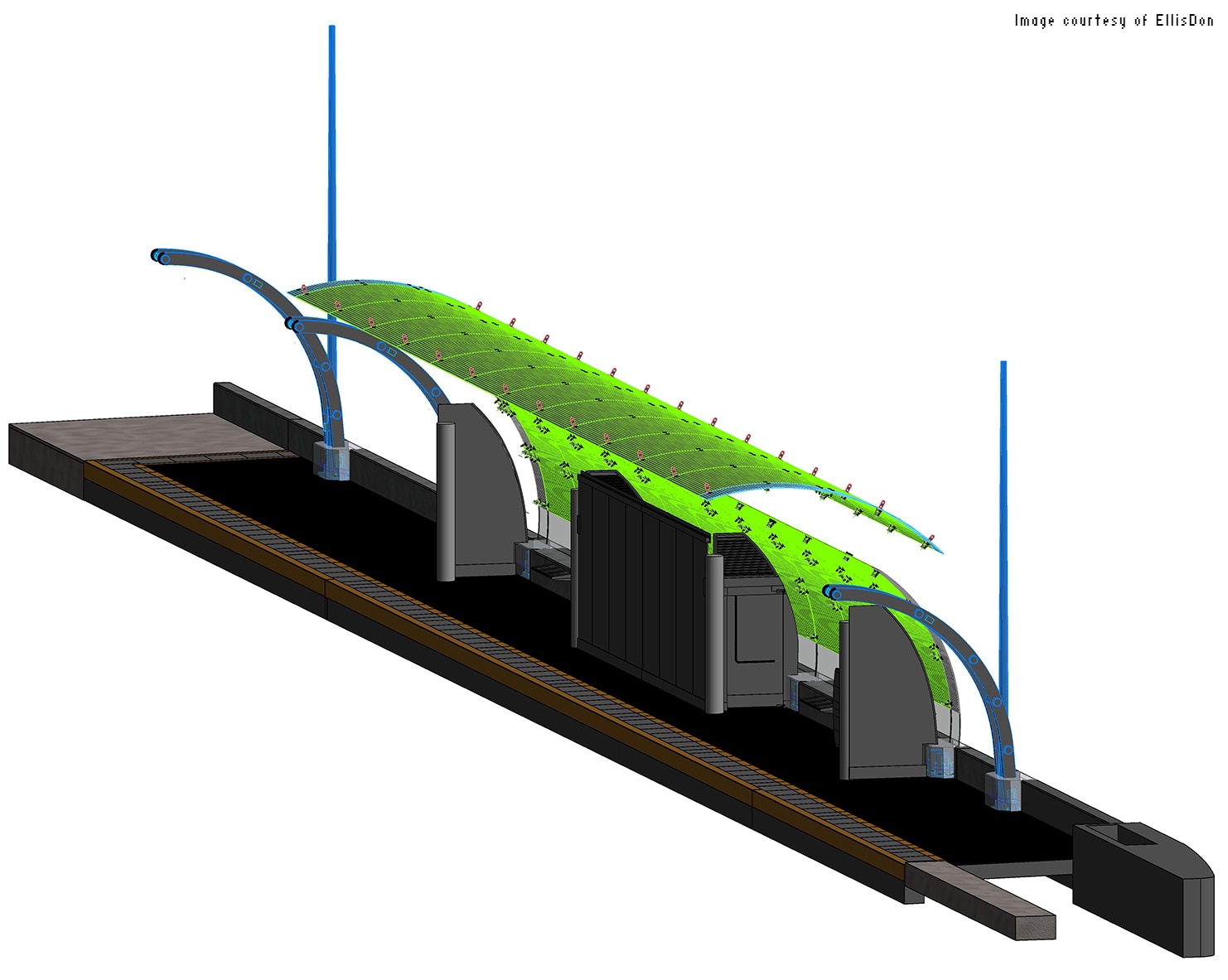 No detail too small
Ultimately, the key to an efficient and well-executed project is the ability to foresee each nuance in its earliest stages. "With BIM process' mixture of 3D and 4D simulations, we can see every detail and data point, from tree root bulb to local city ordinance," says Stephen Bianchi, EllisDon VDC Coordinator at VivaNext Bus Rapidway Transit System. And while commuters and city residents may never realize the level of detail involved in planning the large-scale project, the ease and speed of travel that they will soon experience will have been made possible by BIM.