Updating a historic building for the connected age
Already a fan from previous projects, the Kingdom of the Netherlands was enthusiastic about using BIM for the renovation and expansion of the Palace Het Loo. BIM could accelerate the design and construction of the palace, once a residence of the Dutch royal family and now a museum. It could also streamline the installation of smart building components, like a climate control system, paving the way for increased comfort for museumgoers plus lower operations and maintenance costs.
Because the palace was built in 1684, there were no original design documents to work from—so HFB had laser scans taken of every inch of the palace, inside and out, and used the resulting point clouds to create a 3D model in BIM that is an exact copy of the building. Now, during the design phase, the project is also using BIM to conduct virtual construction and speed subcontractor design submission and clash detection.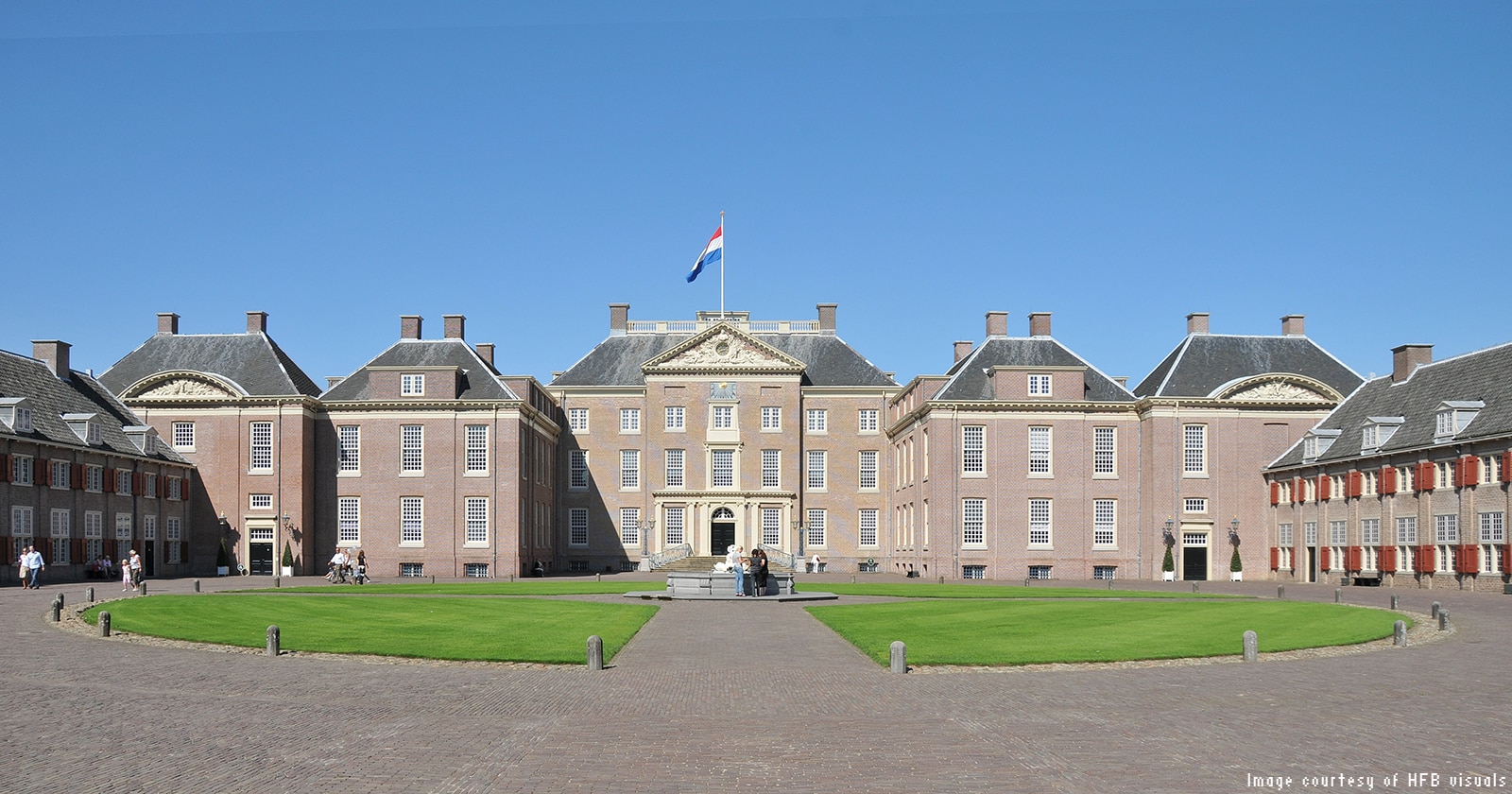 Connecting design, build, and operate
In the field, team members connect, collaborate, and keep up to speed on the project using BIM. Since this is such an old building with extremely limited documentation, team members are also adding to the intelligent model information about existing building elements, including the materials in floors, walls, and ceilings.
In so doing, the team is making it possible to connect the entire palace using sensors and smart systems. In addition, in the intelligent model, the project is creating a single source of all information about the building and its components.
Connecting the past and future with BIM
So far during the design phase of the Palace Het Loo project, HFB has shaved weeks from the schedule by using BIM. Previously, the palace used a Microsoft® Excel® spreadsheet to track information on its nearly 600 rooms. Now, despite a significant expansion, that information will be part of the intelligent model—along with all the additional data documented during the design and build phases of the project. Between that and the installation of new smart systems, when construction is complete the palace will offer improved performance along with lower operations and maintenance costs. As a result, the owner will be more likely to require BIM on future projects—and HFB will be better positioned than ever to help the increasing numbers of owners around the world to use BIM.