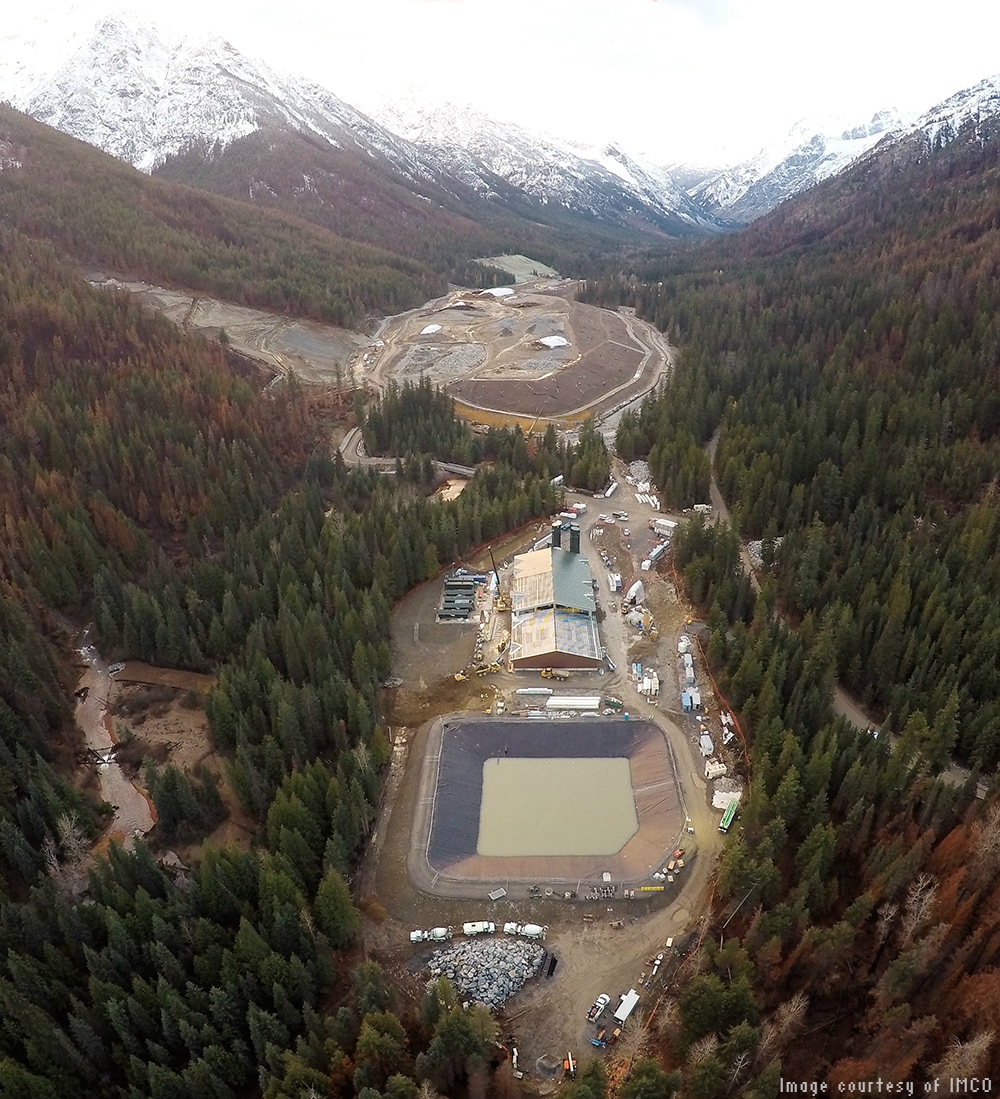 Building in a remote location
In 2015, as part of an Environmental Protection Agency (EPA) Superfund project, IMCO began work on the Holden Mine Water Treatment Plant, located on Lake Chelan in Washington state's Cascade Range. The job site was a copper mine that had closed in 1950, and its location was so remote that it was accessible only by boat and necessitated the use of satellite phones. In addition, there were many stakeholders, including the owner, mining company Rio Tinto; the engineering firm, MWH; the EPA; and the project's many subcontractors.
BIM simplified management across the project lifecycle, helping the company to schedule construction material deliveries, cost out scheduling changes, plan concrete-pour sequences, and stage the job site for production activities ranging from mass excavation to the installation of steel superstructures. BIM also enabled the off-site precision fabrication of building components—a big plus on projects with constricted work areas.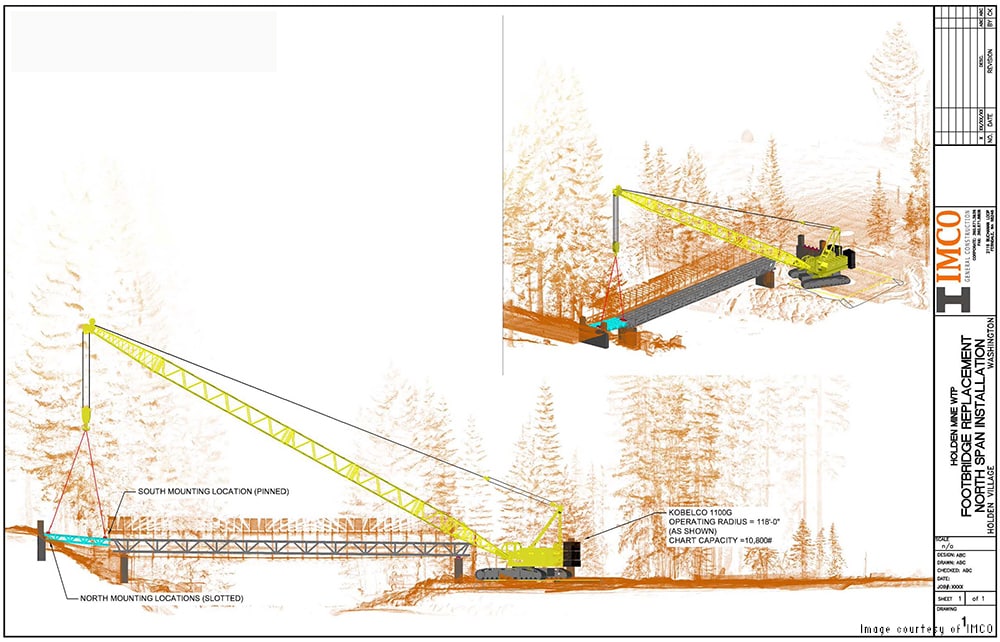 Innovating on the construction site with BIM
IMCO used BIM and mobile devices to make the 3D project model accessible in the office and field, giving teams visibility that would be impossible with 2D plans. Revisions to the model, requests for information, and change orders were communicated to the field in real time, driving construction speed and improving building quality. And subcontractors could submit models for review and clash detection before materials were ordered or arrived on site, improving job-site coordination.
Using BIM and point clouds captured by drone-mounted laser scanner, the company was able to quickly create accurate 3D models of mass excavations and high-resolution, 3D as-built models. As plans changed, there was no need for traditional surveying in the field. The company also used drone-mounted cameras for inventory and documentation—and, by enabling the integration of drone video with the 3D model, BIM helped to give off-site stakeholders both a real-time picture of the state of construction and accurate visuals of what the project would look like at each stage on the path to completion.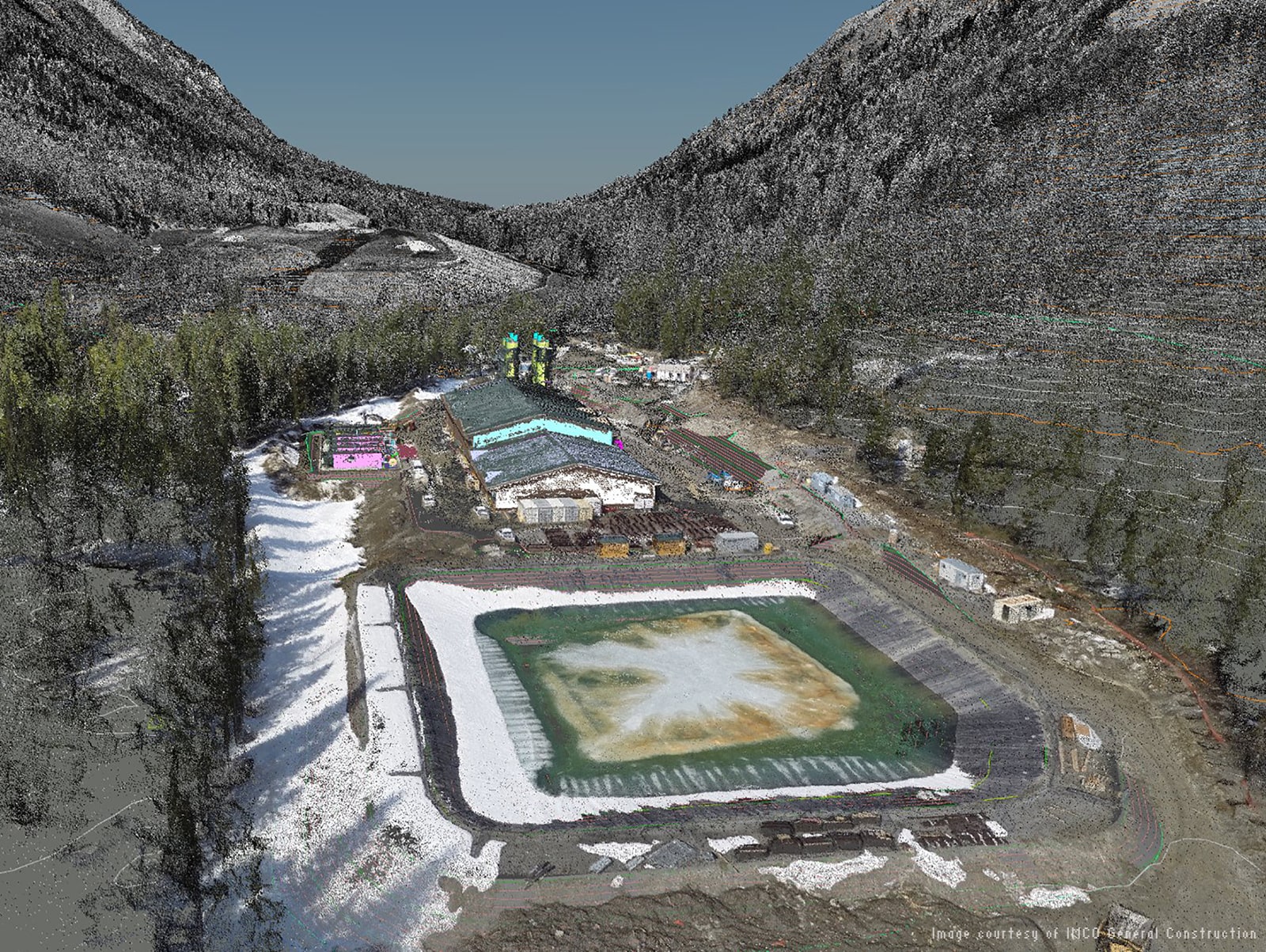 Delivering success
Despite breaks in construction for the snowy winter months and during the massive Wolverine Creek wildfire, with the help of BIM, a drone-mounted laser scanner, and mobile and cloud technology, IMCO completed the project in less than a year. BIM made it easy for stakeholders, including the owner, to understand and buy into the project. By eliminating traditional surveying, enabling off-site prefabrication, speeding construction, and reducing rework and downtime, BIM helped shave up to 15% from the project schedule. Now that the company is operating the project, it continues to benefit from BIM, which provides all the information needed to keep the plant working optimally. Perhaps just as important, using BIM positions IMCO for success in the increasingly connected future of infrastructure construction.