"Some buildings with complex forms separate the internal space from the form, but we took an integrated approach," says Zewo ZHOU of BIAD (Beijing Institute of Architectural Design), the architects on the project. "The outer shell of the structural ribs bears the load of the entire building and textures light within the building. BIM brought the team together and gave us the insight we needed to use the complex shape to improve building performance."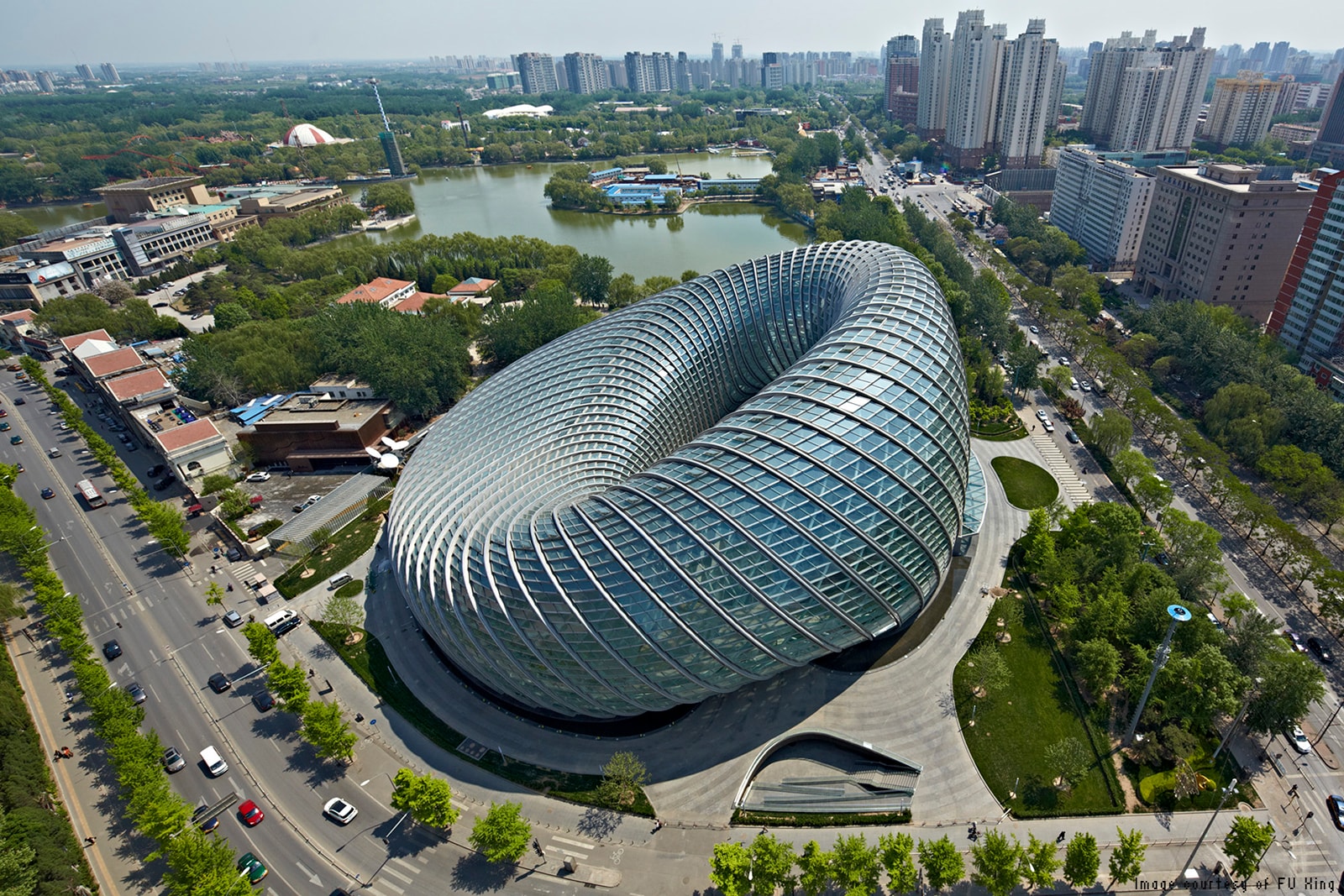 A deeper understating of performance
Early in the project, the team decided to work exclusively with BIM tools and use paperless processes, making this project among the first in China to rely solely on BIM. The team took the plunge because traditional 2D tools couldn't represent the complexity of the design efficiently. More importantly, 2D tools lacked the intelligence required to advance the project at a reasonable pace.
A building's performance involves far more than structure, appearance, and interior spaces. How a building suits its physical location is just as critical. The complexity of the Phoenix International Media Center's form raised a number of interesting questions for the team. For instance, how could they minimize any potentially negative impacts of the new structure on nearby buildings? How could they plan for efficient construction? They even wondered how the shape would be impacted by wind. BIM helped to answer each of these questions.
When a building with a nonstandard shape is added to a built-up area, there can be unintended consequences, such unwanted reflections on nearby buildings or blocking light in unexpected ways. BIM-based planning and conceptual design tools helped the team position the highest elements of the building to minimize shading on nearby buildings while also improving energy efficiency. To understand and avoid undesirable impacts on air movement in the area caused by the building, the team modeled and analyzed wind-pressure distribution.
The team was even able to design the steel structure for easier fabrication and erection. Modeling the way the steel on the project needed to bend helped the team plan for how the steel would come together in the field efficiently. Thanks to the interoperability of BIM design tools, data flowed smoothly into the tools used to generate the shop drawings for steel fabrication, saving time and helping to reduce the risk of drawing errors.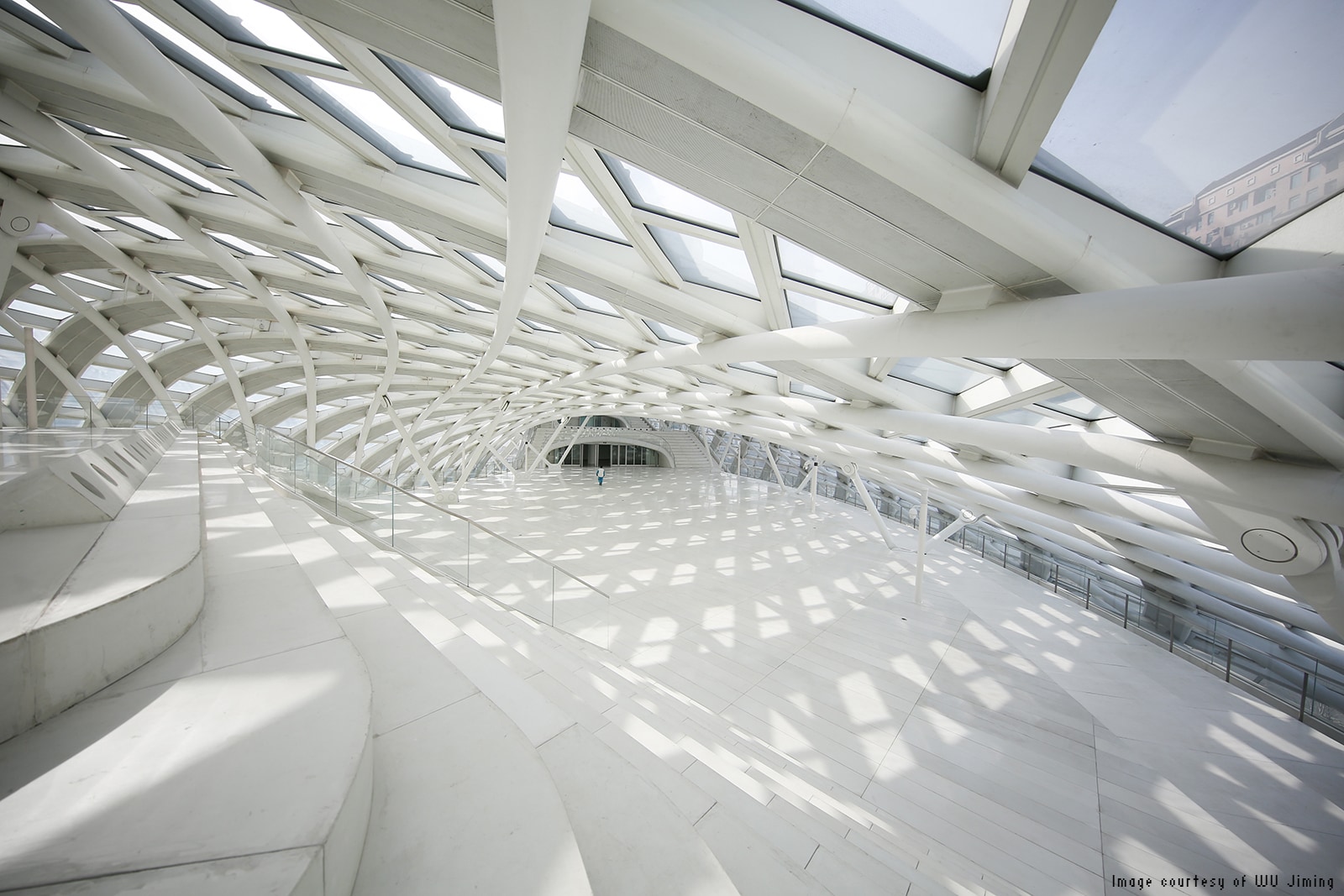 Greater insight pays dividends
With the Phoenix International Media Center complete and wowing visitors, the team assessed the rewards of using BIM throughout the project. On the curtainwall alone, they determined that they'd saved significant time on design and installation, and they'd reduced material wastage—all for a total savings of more than RMB ¥6 million. Significantly, they'd achieved their goal of using sheet glass instead of bent glass for the curtainwall, which had saved more than RMB ¥51 million.
The intelligence of the process will keep paying dividends over the life of the building, with the owner positioned to take advantage of the model to streamline operations and maintenance. And perhaps the biggest reward? The China-based team increased its knowledge of how to deliver better projects faster with BIM—knowledge they can take to their future work.