"BIM helps us to make smart design decisions, then get owner buy-in on those decisions," says Richard Draper. "Then, after construction, BIM enables us to give facilities managers and engineers better control of buildings, which equates to fewer operational disruptions and lower costs. BIM's data-rich 3D models improve knowledge transfer and deliver lasting service improvements."
Building a smart educational facility
As part of the development of its City South Campus Development, Birmingham City University (BCU) is working with BAM to renovate an existing building and erect a technologically advanced new building to house sports- and life-sciences classrooms, laboratories, and other facilities. The project will create 10,000 square meters of new teaching space.
A savvy BIM enthusiast after benefiting from its use on various projects, BCU required the design and validation of an as-built model in BIM. The model guides construction, and, using mobile and cloud technology, BAM makes it fully accessible in the field.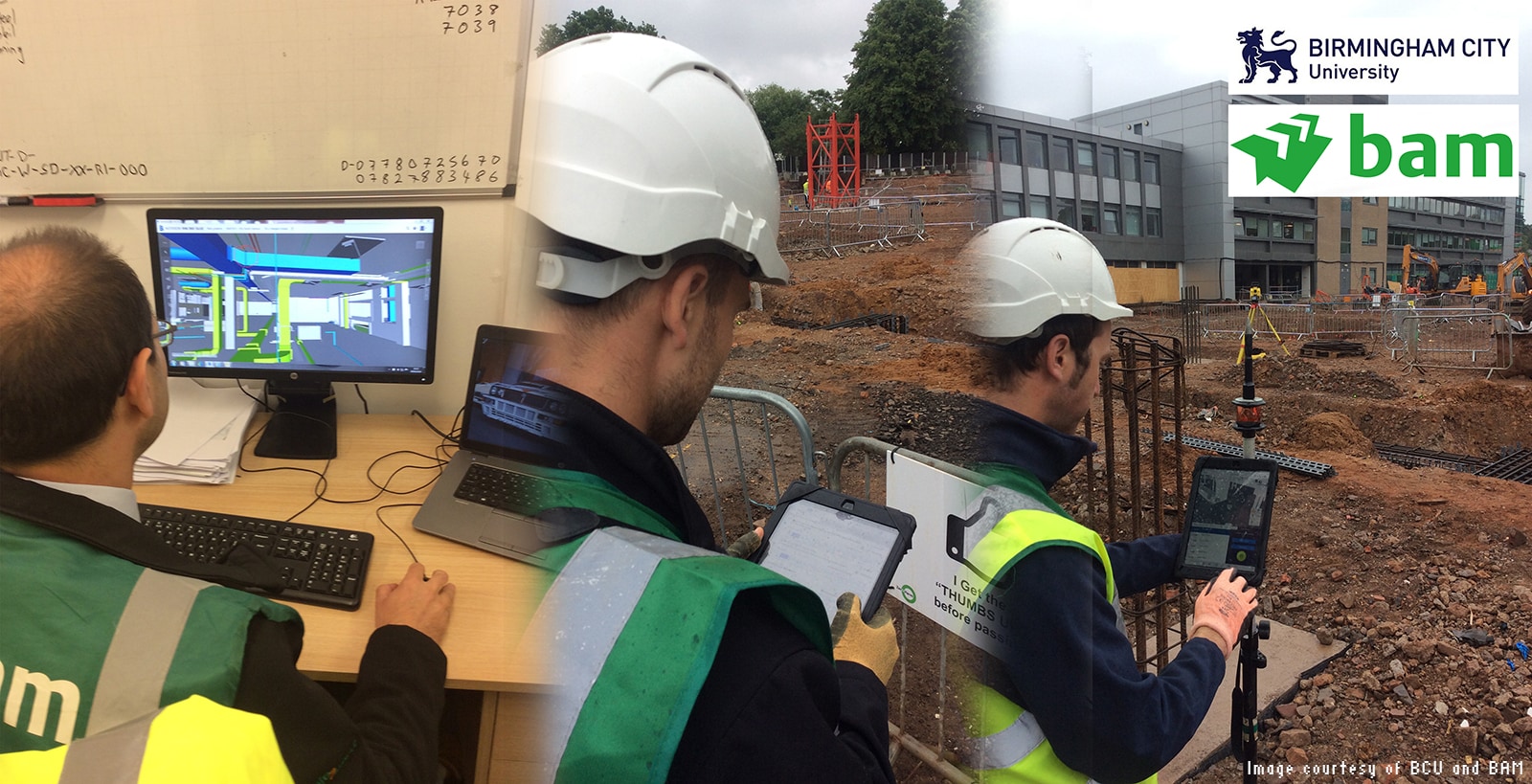 Winning across the project lifecycle with BIM
For the BCU project, BIM is the single, central source of building information across the project lifecycle. By taking point layouts and loading them into the 3D model, BAM can more accurately model existing structures. Clash detection is faster and easier. Project managers use the 3D model to help improve construction quality and speed construction. In the field, BIM drives better communication and collaboration. For example, using BIM with cloud-connected mobile devices, engineers and subcontractors can often resolve issues in real time.
Perhaps more importantly, upon the completion of construction, the model will become the facilities management bible, containing all the information that operations and maintenance will need to keep the building working smoothly.
Building smarter. Building for the future.
BIM is providing significant benefits on the BCU City South Campus Development project. By enabling BAM to scan point layouts into the intelligent model, for instance, BIM helps to decrease surveying costs. With the 3D model providing visibility into the project, project management meetings are faster and more productive, and clash detection is easier. By using mobile and cloud technology to make the intelligent model accessible in the field, BAM is improving collaboration and helping subcontractors to get the job done right, faster. When construction is complete, the intelligent model will give BCU a single source of information about the building and its construction and building elements and their installation—which will help to drive more proactive facilities management and lower operations and maintenance costs. And moving forward, BAM will be able to apply what it learns from this project to make future smart-building projects more successful.