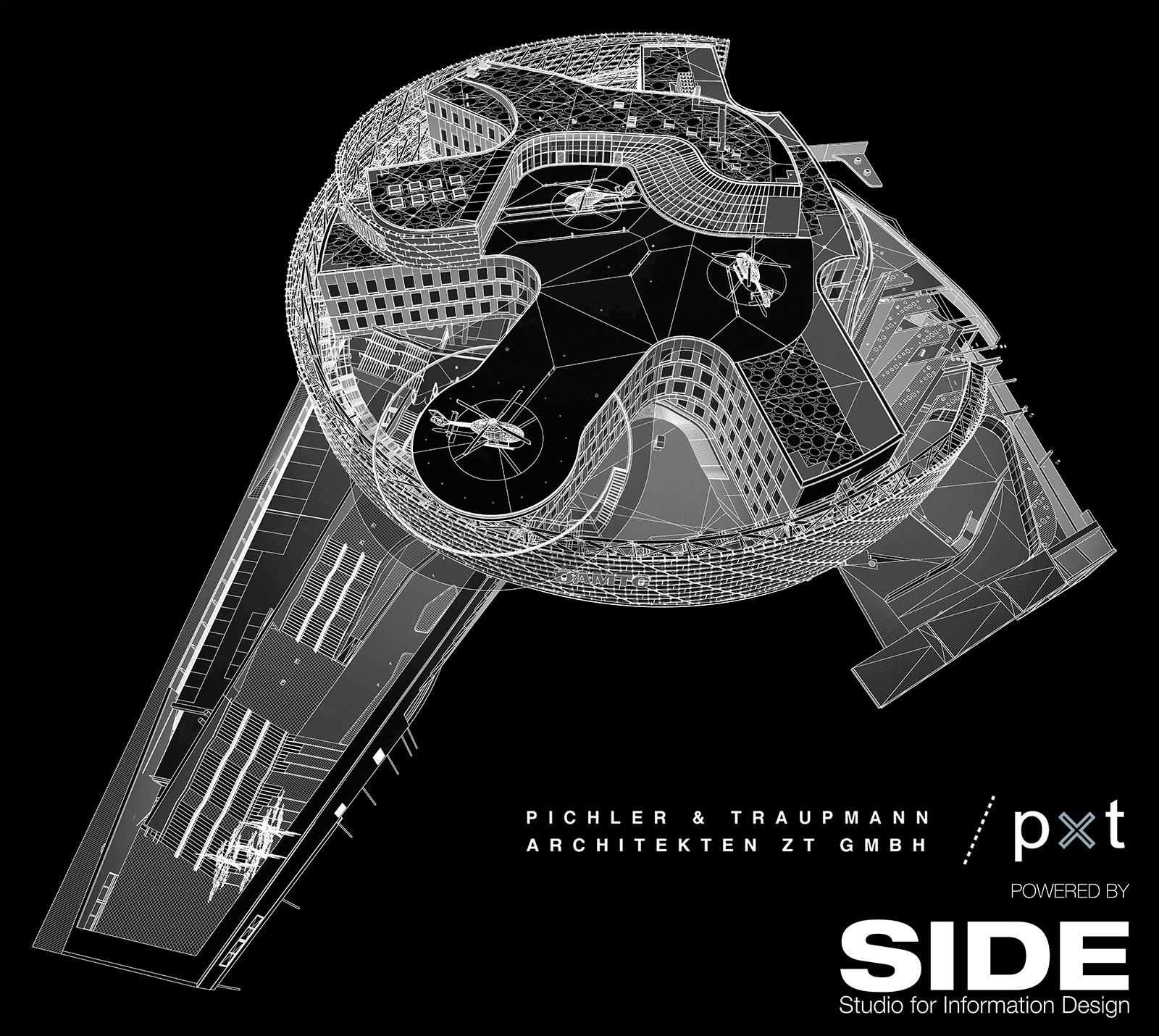 Smart sharing leads to better outcomes
SIDE – Studio for Information Design, a BIM consultancy, helped facilitate the use of BIM on the project. Its team set up a building model in the cloud for the whole design team to share. The engineers worked from the same information as the architects. Communication plans helped the team members collaborate through the model, reducing the need for other, less immediate forms of communication to stay coordinated.
The shared model proved key for more than collaboration—it was used to conduct analysis and simulation. The complex glass elements in the façade could have been a time drain and a budget buster. But using BIM-based computational design, the team was able to optimize the design more automatically in order to use as many same-sized panels as possible. Additionally, the structural engineers conducted all the simulations necessary for their calculations directly within the model, a huge time savings as compared to creating duplicate models.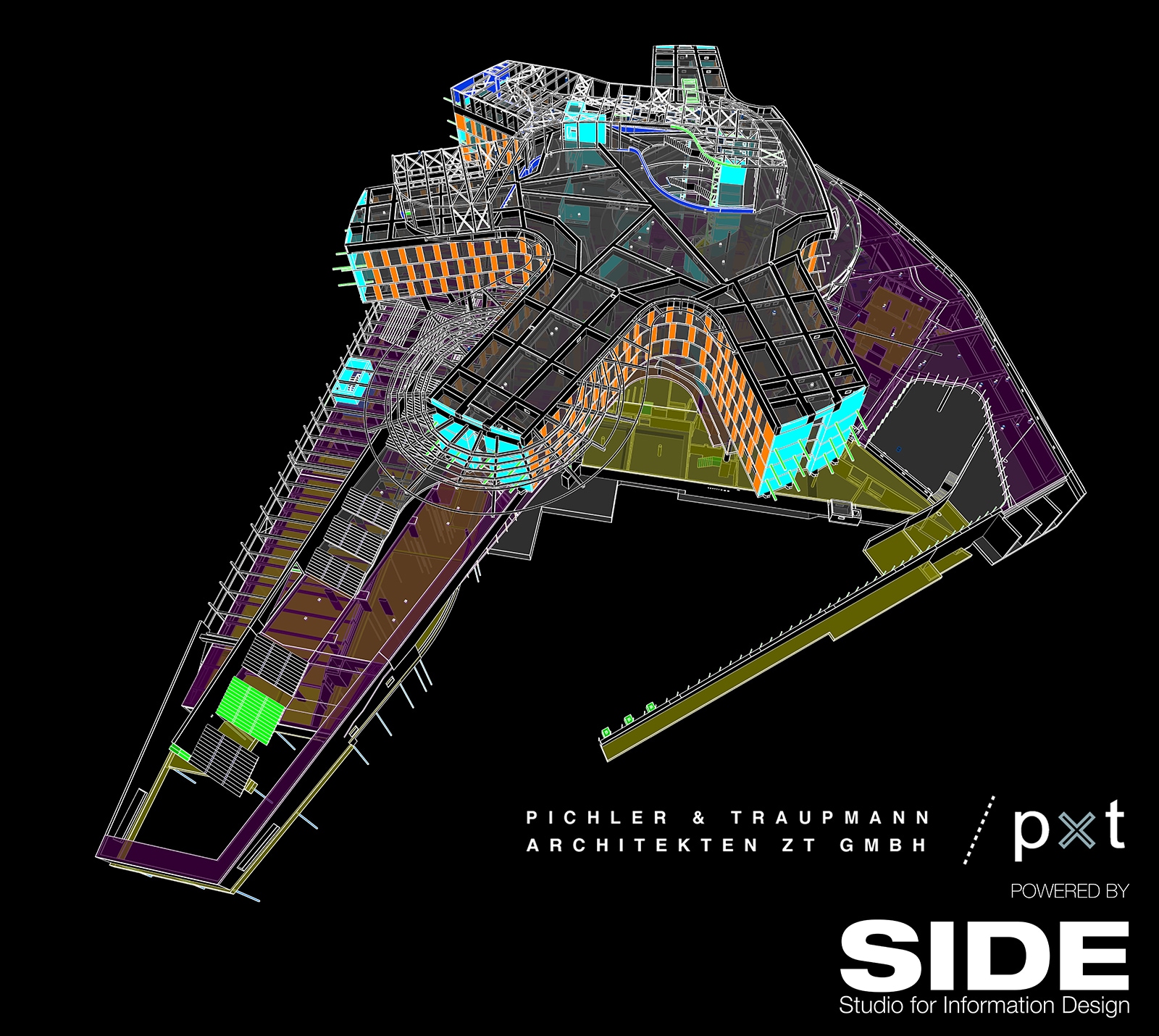 Turning to sensors and models to save energy
BIM will continue to keep teams connected and working toward a common goal during the life of the building. The owner plans to project inside the building a visualization of the building model that shows energy use throughout. Sensors will track energy performance, and the data generated will be displayed on the model. People working in the building will see the energy footprints used by their teams—and work together to ensure they don't fall behind other departments in energy efficiency.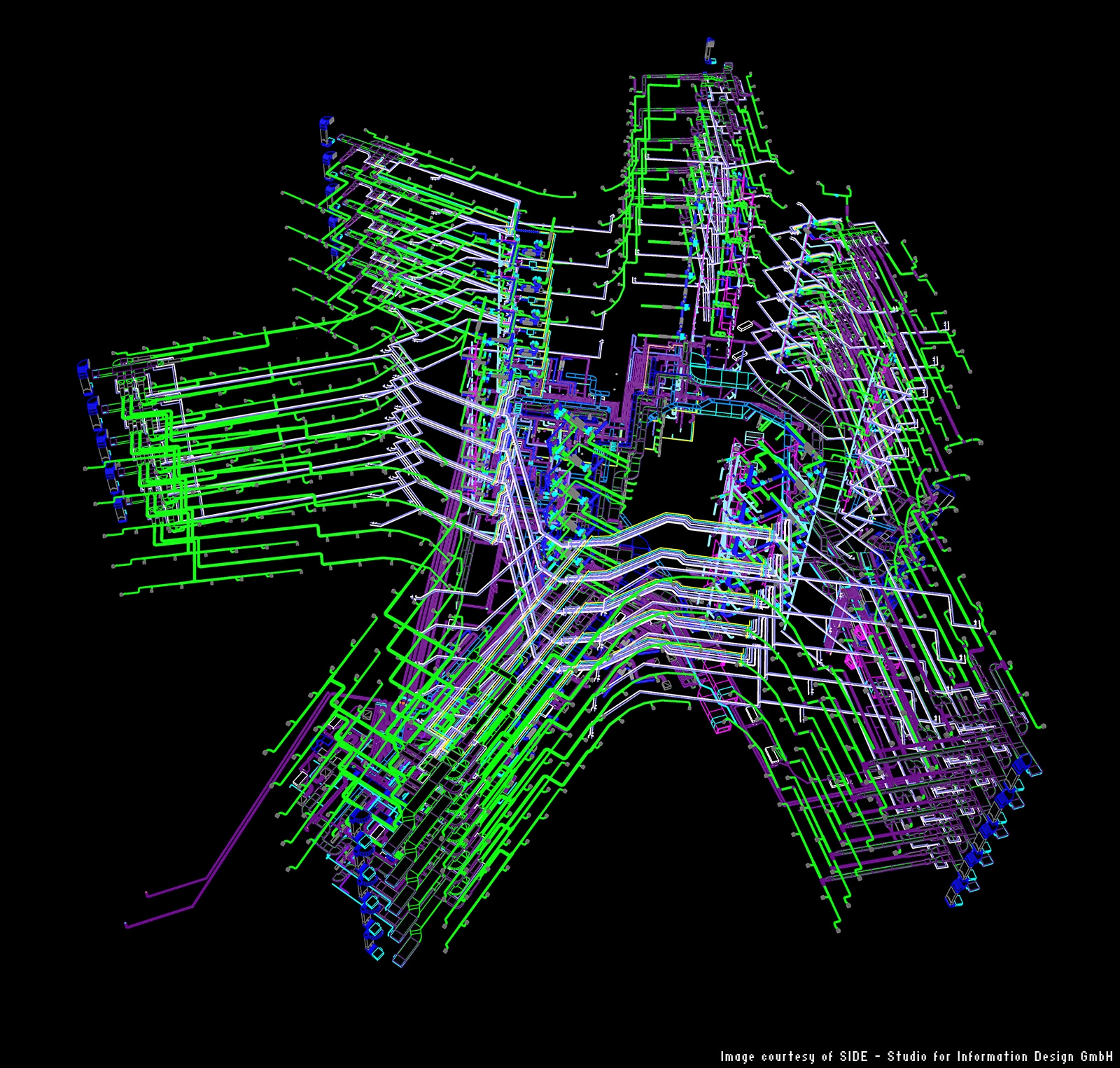 A team united
By uniting the design within a shared model, the project progressed rapidly—and without communication issues. "Most of the communication on the project happened within a model shared by the whole team and accessed through the cloud," says Erich Kotroczo of SIDE. "The pluses of this connected way of working rippled throughout the project. I have never seen so few people working on such a large and complex project. The time savings were massive."