Bringing an iconic design to life
For the Summertime housing complex in Amsterdam, HFB is working with BAM, the project owner and developer, to construct what will be one of that city's architectural landmarks. Inspired by the iconic Habitat 67 community and housing complex built for the 1967 Montreal World's Fair, Summertime includes 197 apartments and features an irregular façade with very little design repetition— making it a serious challenge to build.
Prior to construction, HFB used a 3D BIM model to help BAM understand the project in a deeper way than would have been possible with traditional architectural drawings or physical models. The firm modeled existing buildings using point clouds to show what Summertime would look and feel like in the context of its real-world surroundings. BIM also enabled easy clash detection and construction simulation.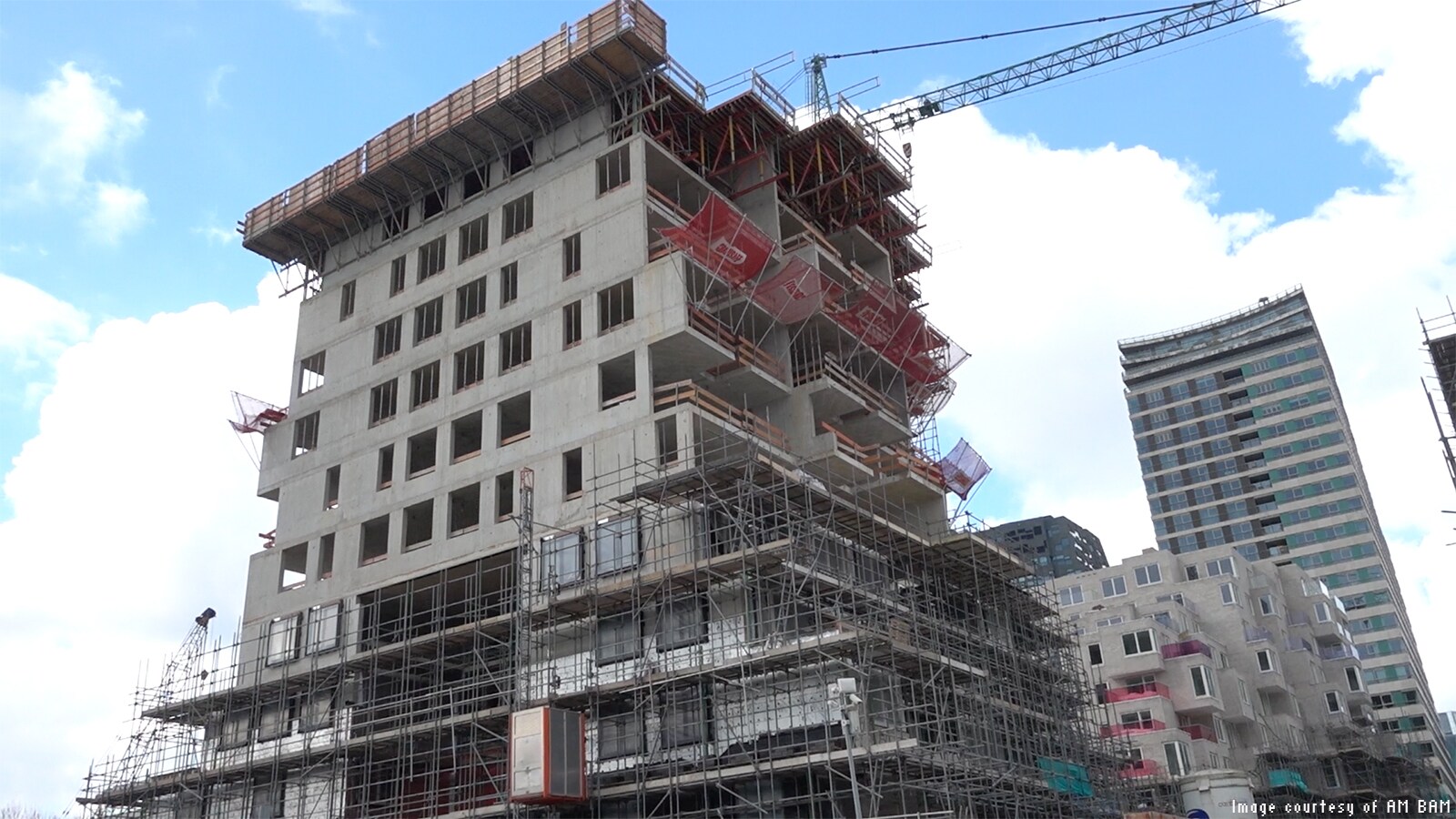 Connecting design and delivery
During construction, HFB is using cloud-connected tablets to give teams in the field access to the BIM model. Stakeholders can visualize project components in finished form—in 3D—which helps to drive building quality to a degree impossible with 2D plans. Stakeholders access the most up-to-date model automatically, and teams use BIM processes to manage everything from rebar control to safety checks to management inspections.
BIM is also helping the company connect design to delivery by facilitating the precision fabrication of building components. Because the designs of fabricated components come directly from the main project model, they fit correctly, making installation easier and faster—and building quality is better ensured.
Winning with BIM
Construction on the Summertime project is ongoing, but with the help of BIM, HFB Group is on track for project success. By connecting project delivery with project design in a way not possible otherwise, BIM has accelerated both phases. By providing model access to building product manufacturers, BIM has saved time on the design process. BIM is also helping to keep the project precisely on schedule—to the owner's surprise and delight—by improving communication and management in the field. And HFB can learn from the BIM data generated by this and other projects, positioning the firm to tackle increasingly challenging projects in the future.