"We can create better 3D bridge models faster than ever in BIM," says Ahmad Younes. "Now we get much more insight into design options. We just change key parameters and the 3D model changes automatically—whether it's early in the design phase, or much later, during construction."
Simplifying bridge design
Schüßler-Plan wanted to refine its BIM-based approach to bridge design, so it created the Highway Bridge, a 3D model of a curved concrete bridge that runs 285 meters in length. The bridge consists of 2 superstructures and 9 pier axes with pile foundations.
By entering point coordinates into the intelligent model, the company defined the route of the bridge with a 3D spline. The shapes of the vertical cross-sections vary along the length of the bridge, each having different parameter-defined slopes and dimensions. The piers and their foundations follow the route of the bridge and are also defined by parameters—as are all other components, including caps, railings, bearings, pavement, and abutments.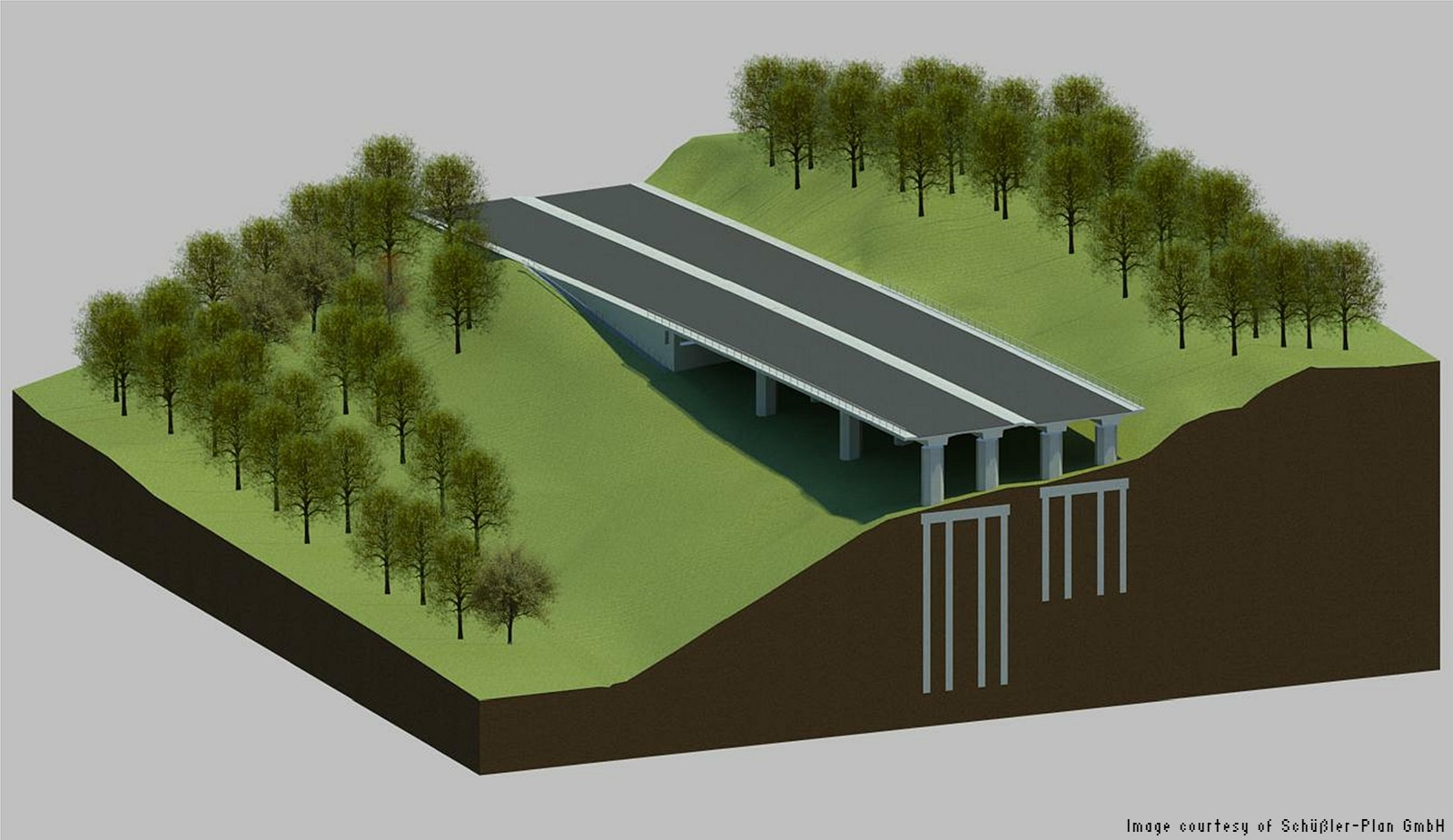 Driving more efficient projects
Now, with BIM, Schüßler-Plan can generate new 3D models of bridges simply by entering new parameters for key elements. Ramifications of even the smallest design changes are reflected across the entire 3D model automatically.
Through the development of new BIM workflows, the company has made making changes to 3D bridge models easier than ever. This promises to speed design revisions across the project lifecycle. In addition to accelerating the design phase of projects, the company's new approach will make it faster and easier to make changes during construction—based on data from the field—driving shorter timelines, lower costs, and higher project quality.
Winning today and tomorrow
Today, with the help of BIM, Schüßler-Plan can create and revise 3D bridge models more efficiently than ever, regardless of the geometric complexities of a given project. The results include greater brevity in the design process and improved productivity, shorter timelines, and lower costs during construction. Perhaps most important, by embracing BIM, the company positions itself for ongoing success in an increasingly connected industry.