Connecting in the face of challenges
On the Shanghai Rail Transit Line 17 project, the "roots" were particularly tangled. The modeling phase needed to account for the line structure—which was complex, due to the combination of elevated and underground sections—as well as for the long distances between stations. These distances meant that the line would need long stretches of underground shield. The longest shield interval would run 3.8 kilometers, making construction riskier and more difficult. In addition, Qingpu has numerous drainage systems, bridges, and buried pipelines. But the team used BIM to visualize all collisions through simulations and optimize for safety.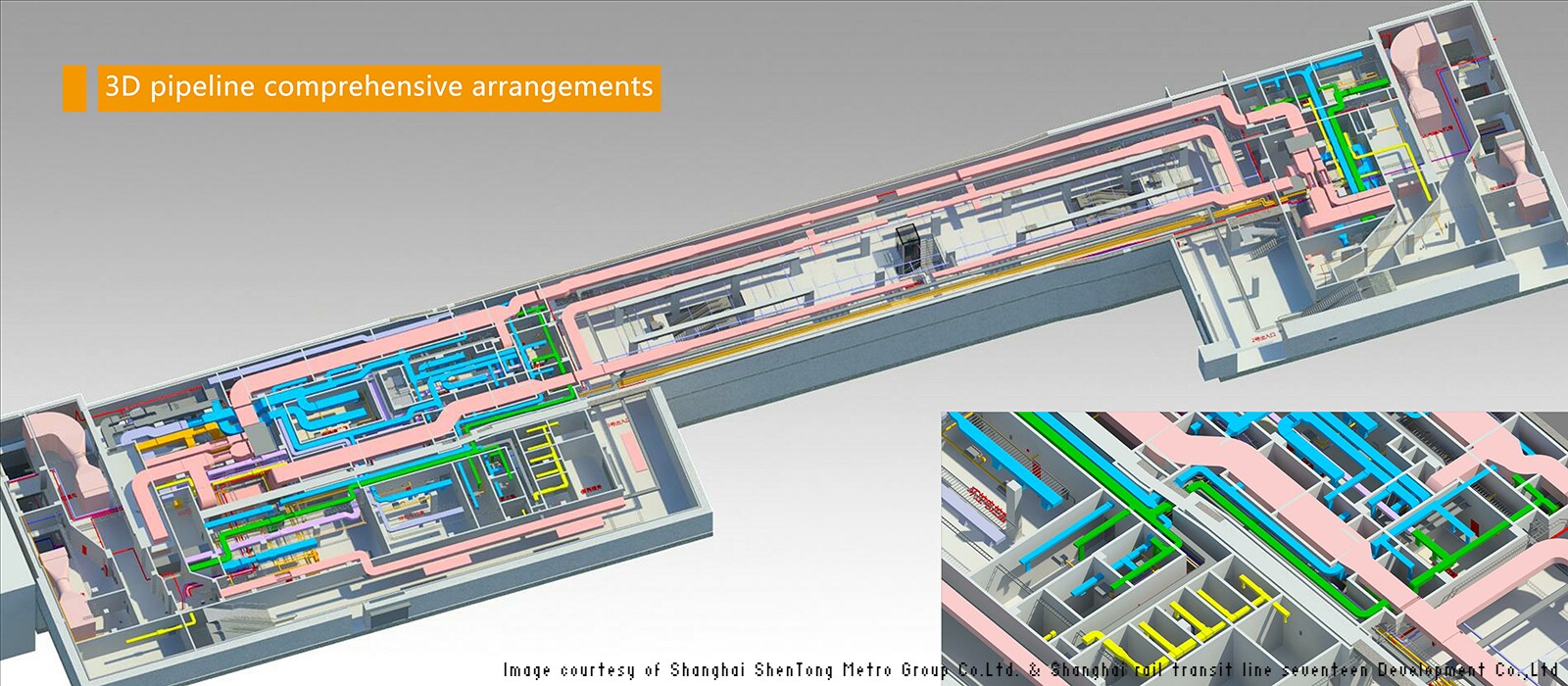 The supportive core of the project came from BIM's collaborative platform. The Line 17 project included 3 design companies, 5 BIM consulting companies, and 10 construction companies and construction supervision companies—and they all had to be able to share data and collaborate. Thanks to BIM's cloud technology, all project participants could access, edit, and share the design data anywhere.
Reduced cost and a slashed timeline
Once the Line 17 project was planned, the team relied on BIM to launch it into the construction phase. The guidance that the models had already provided the team translated into reduced construction waste, and it shortened the construction period and optimized progress. Construction materials could be tracked via quick reference (QR) codes, leading to increased efficiency and precision—so much so that the project's timeline was slashed by 15 days, or 25%. Cost was also notably reduced, as BIM helped the team to save RMB ¥1 million—a 30% savings.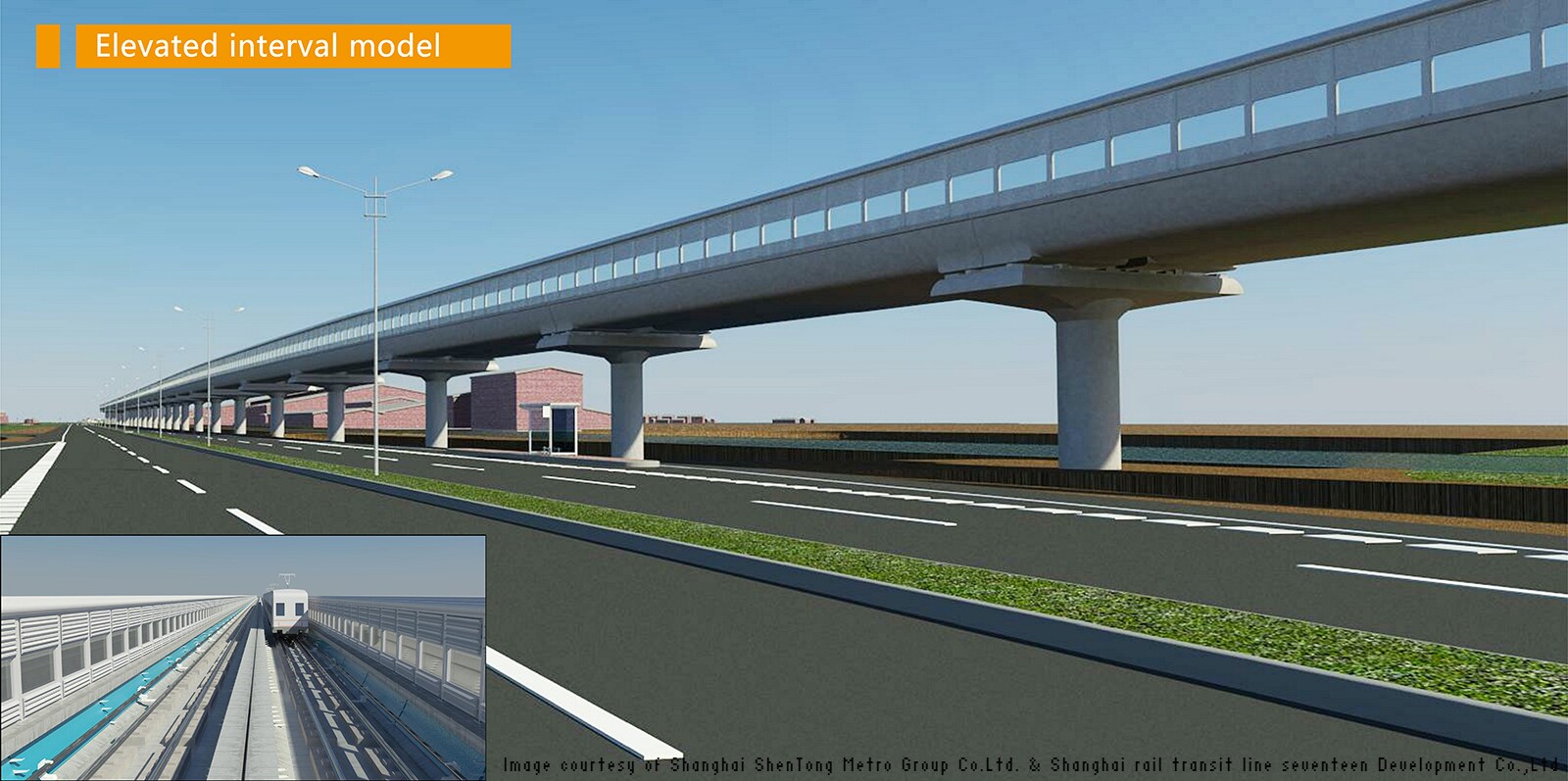 Heading into the future
"One of the most impressive aspects of BIM," notes Pingwang Shi of Shanghai ShenTong Metro Group Co., Ltd., "is the level of detail we are able to achieve. Right down to the décor in one of the stations, the models showed us what to expect every step of the way." And, like a tree, BIM will continue on, helping to monitor remotely the real-time status of equipment as millions of travelers use Rail Transit Line 17 for years to come.