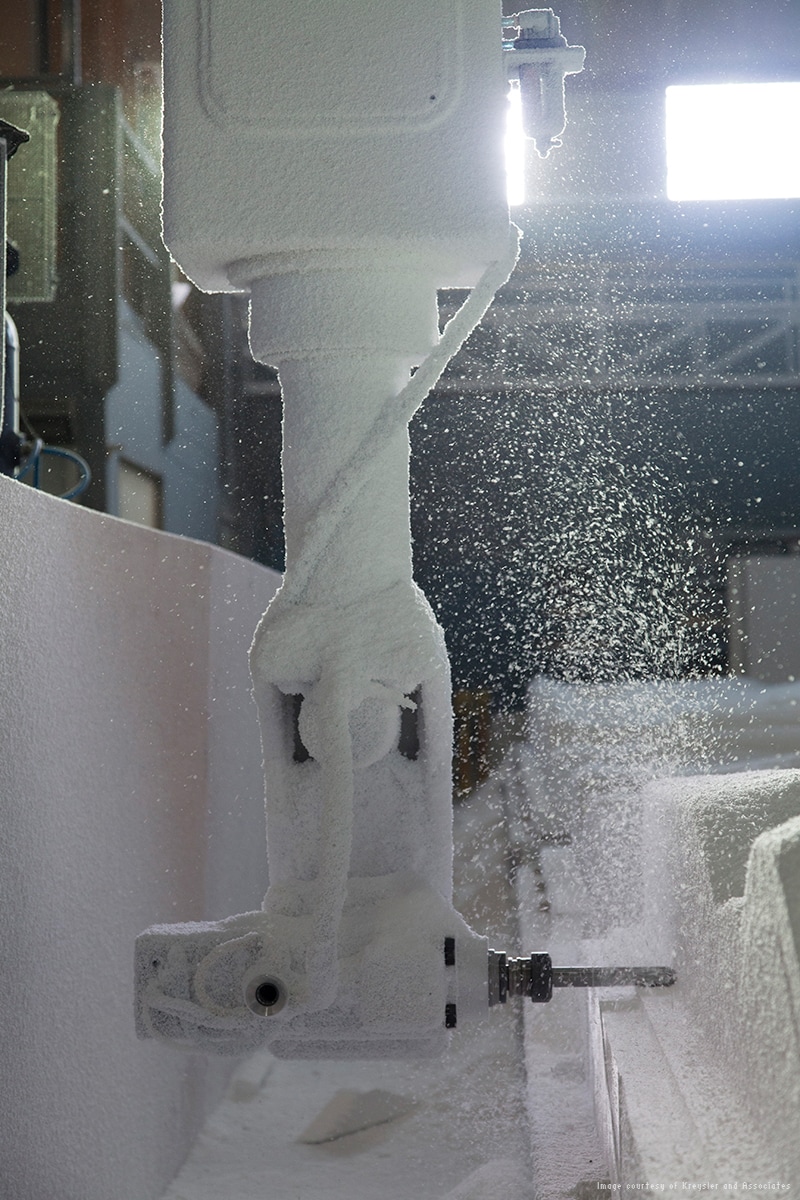 Inspired by water and fog
The façade is among the most striking aspects of the 200,000-square-foot SFMOMA Expansion. Curving, irregular, and featuring articulations that exceed 24 inches, the white façade was inspired by the water and fog of the nearby San Francisco Bay. To meet the temperature and humidity needs of the art within the museum, the team preferred to use a unitized curtainwall system for the façade. But how could the team realize the undulating surface of the façade with such a highly engineered system?
The team decided to design and fabricate an interlocking planar surface for the unitized curtainwall—and to create a second finished façade as a rainscreen outboard of the curtainwall. This approach delivered the performance wins of curtainwall panels while enabling a high degree of complexity and irregularity for the visible surface.
Interoperability connects design to fabrication
Thanks to interoperability between BIM tools, the fabrication process used to create the façade flowed as smoothly as the water and fog that inspired it. The team began by using a 3D tool suited to irregular shapes to model the surface of the rainscreen. They then moved the data into a BIM tool for detailed design to develop the planar surface for the curtainwall that would support the rainscreen. That model was used to coordinate connections with the detailed structural steel model. Little to no rework proved necessary as the designs progressed toward fabrication. In fact, the team generated the machine language used to cut the forms for the façade's rainscreen directly from design models with no intermediate step.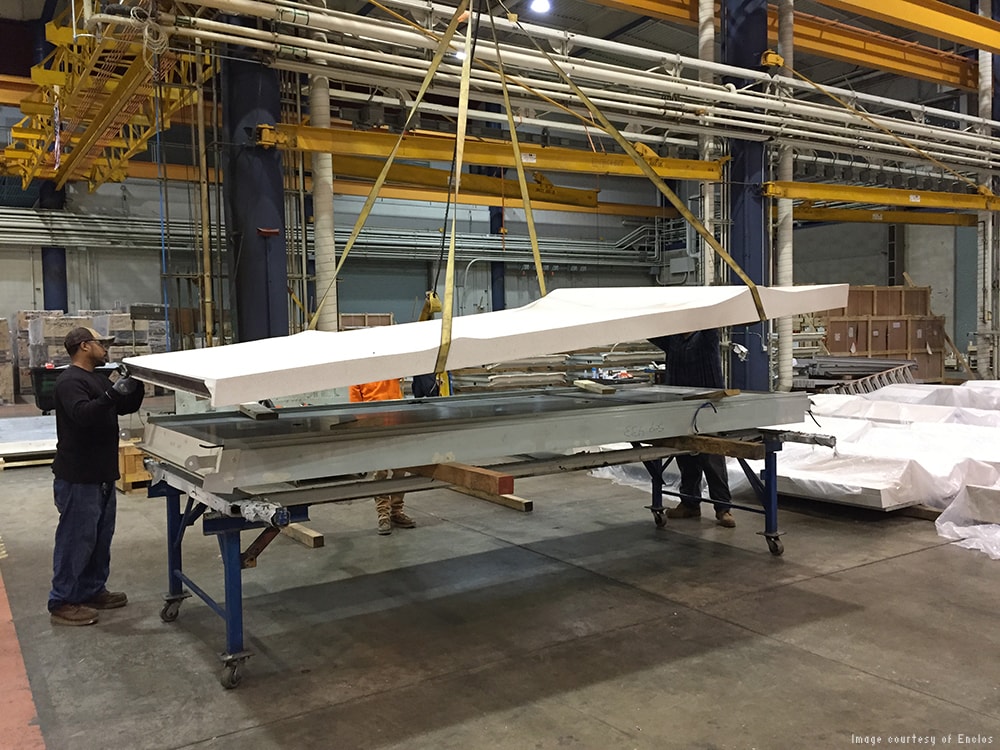 Delivering beyond expectations
Upon the building's opening in May 2016, the flowing exterior façade proved one of the features that visitors most appreciated. Matt Rossie, Vice President of Webcor Builders, the general contractor on the project, explains how a more connected process helped the team to deliver: "BIM facilitated the whole design and construction process, but we're especially pleased with how well information moved as we designed and made the complex façade. Intelligent data flowed from the design model to the fabrication process directly, making it easier and faster to deliver a building that offered both an iconic look and exceptional performance."