"On projects of more typical size, disconnects and lack of common understanding cause problems," Jiajun Li of East China Architectural Design & Research Institute. "But on a project like the Post-Expo Commercial Building District, they can infect a project like a virus, causing participants to lose sight of the project as a whole. BIM helped deliver the insight needed to align the whole team behind what we were trying to achieve."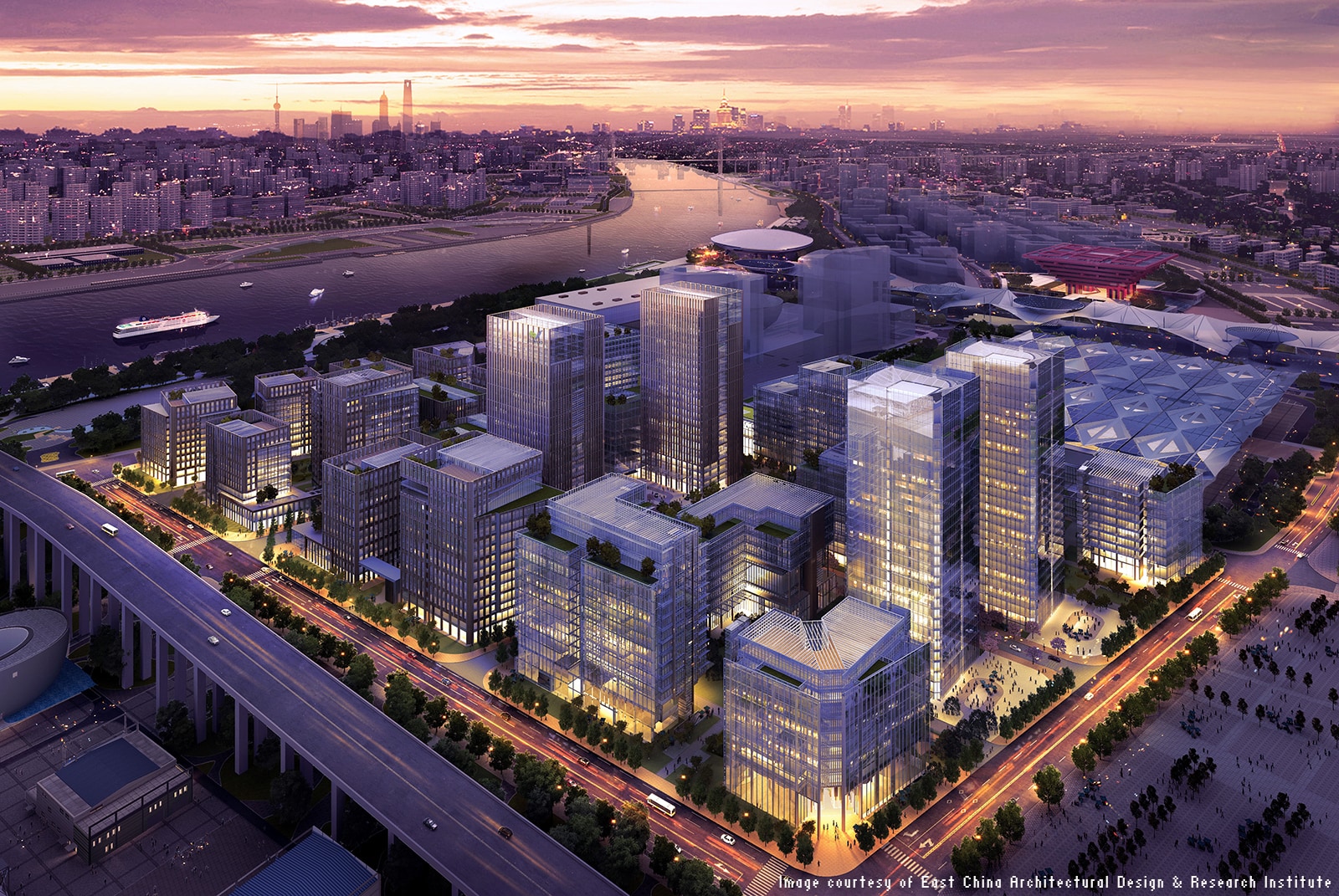 28 buildings in only 4 years
Not only ambitious in scale, the project had to advance on an aggressive timeline, with just 2 years scheduled for design and another 2 years for construction. Design for each of the 28 buildings and the larger site advanced simultaneously. A misstep or uniformed decision about siting could impact the whole project, and poor coordination or planning risked delays for multiple buildings. Take safety as an example of a potential stumbling block. The team had to plan for the smooth flow of people out of the area in the event of an evacuation—and keep the whole project aligned to the plan. Additionally, the team targeted an LEED Gold® rating for the project.
The team chose a BIM process to help enable the team to make better design choices faster. And to support the team's ability to make compatible choices that increased the overall quality of the project. But having a great plan and intelligent data couldn't help if people had trouble accessing it or determining the latest information. The leaders of the project turned to cloud-based BIM services for assistance. Architects and engineers working on individual buildings got connected to each other and to the latest models in the cloud, giving them anywhere, anytime access to project information. Project leaders and planners accessed that same information just as easily.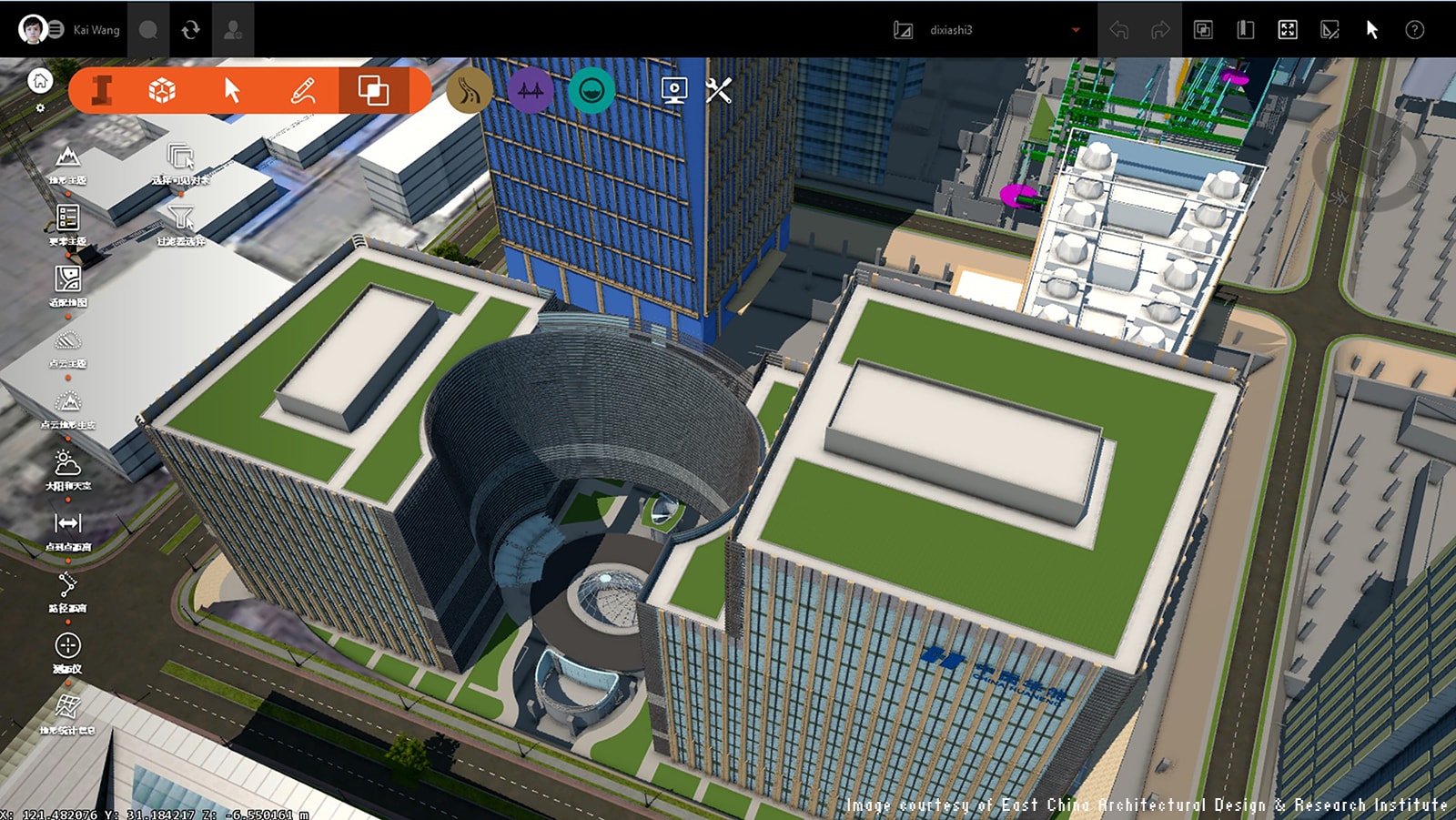 Using data, analysis, and sensors to improve performance
To account for safety, the team modeled evacuation routes, along with the safety features within buildings. The various individual building teams used site models as a basis for discussion and to explore resolutions when inconsistencies between ideas arose. Cloud-based BIM energy analysis tools helped architects and engineers stay on course to meet sustainability objectives. BIM also provided a real-time window into costs, with decision makers able to track planned material use and model construction.
The underground building structure shines as an example of how BIM can connect the intelligent models used in design and construction to everyday use. A vast underground structure, the parking facility links all the above-ground buildings—and designing from intelligent models helped the team ensure that they accounted for parking access as they worked on foundations. Those same parking structure models will provide spatial data needed to create an intelligent parking lot regulation system where data from sensors will guide users through the structure and help operators to manage the structure efficiently.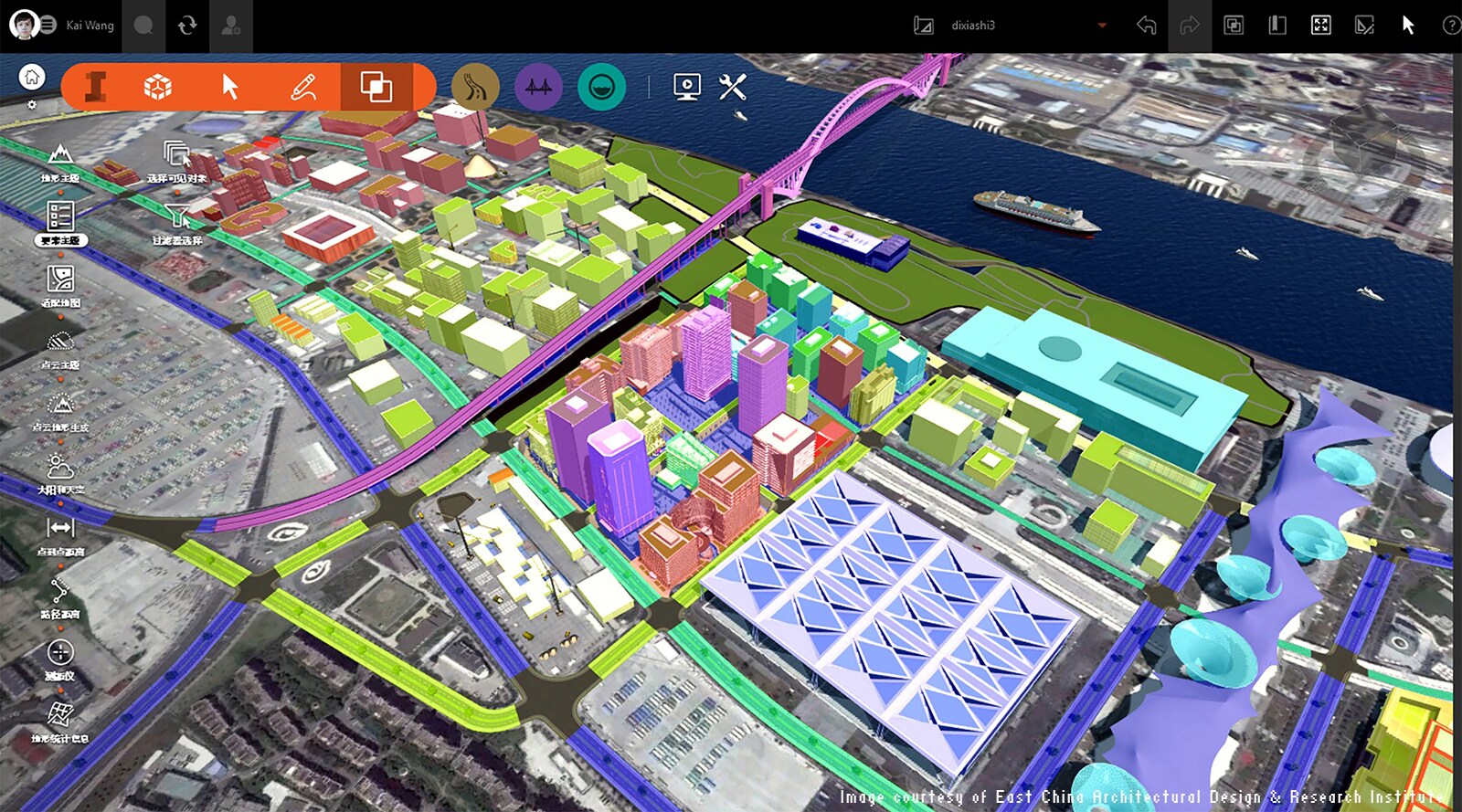 Aiming high and hitting targets
As the Post-Expo Commercial Building District moves towards completion, BIM continues to play a role, with construction managers using cloud-connected mobile devices to connect to models. The project is on track towards its ambitious objectives in other ways. Its LEED Gold® rating is within reach, with smart design choices expected to reduce energy consumption by as much as 18%. Time and cost numbers also point to success—both are 5% lower than originally planned.