All data is stored and maintained in the account of the project owner. To facilitate collaboration on designs, students or teachers may set up projects and invite project members. The content of any project will be stored and maintained in the account of the project owner. For example, if a teacher were to set up a project and invited all class students to be members, all designs, wikis, comments, links and other contributions to the project will be stored and maintained in the teacher's account, even after any individual student is no longer a member of the project. Likewise, if a student sets up a project, all contributions to the project will continue to be stored and maintained in the student's account, even after the project is finished and any invited members are no longer members.
High Trust Environment with All Members Having Similar Rights. Each project is a high-trust environment meant to foster free collaboration among all project members.
Project members' profiles (editable only by the individual member) are viewable by anyone within the project, and may be copied and shared by any member. Members can abbreviate their names or use screen names, although their accurate email address will always be available to all project members.
All members have the same rights to add, copy, download, export, delete, edit, change parameters and settings, post files, schedule events, add links, comment on and otherwise collaborate on any item added to the project.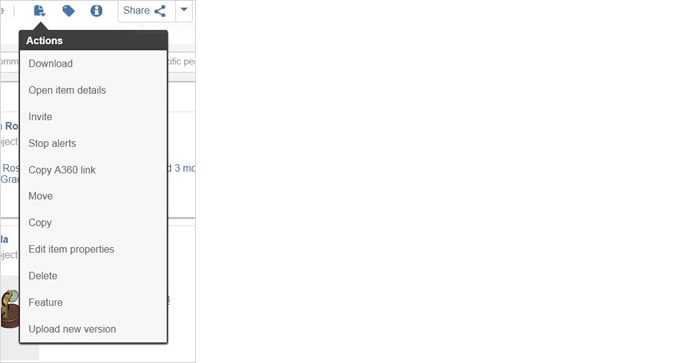 Each member can also edit properties that control access to any item. Accordingly, item properties are only valid as of the last setting change by any member.

Deleting data within a project. Any member may at any time delete any design, file, wiki, event or link in any project, regardless of the original contributor. A member may also delete the member's own comments. The activity stream currently is the only item that may not be deleted. The project itself may be deactivated at any time, which will make it and any remaining contents inaccessible to any member until the owner of the project reactivates the project. Projects may not be deleted only deactivated.
Adding Project Members and Sharing Content. Project members may invite any person to join a project, subject to approval by the project owner. For example, if a teacher is the owner of a project that includes only students, the teacher can prevent any student from inviting parents or other third parties from being project members. This does not prevent a student from downloading, copying or exporting any content from a project or providing an email link to particular content.
Removing Project Members. The project owner may remove any project members at any time. Removal of a project member does not erase any data already contributed by the former member. The project owner may do a search for the items contributed by a former member and delete such items manually from within the project.
Access to Data. Any project member may view all items (including all files, comments, wikis, calendar events, activity streams, polls and profiles) in a project. Members may also correct or revise and repost all items, except other member's profiles, which only the actual member may change. Accordingly it is recommended that no confidential information or information that is not intended to be shared among all project members be stored in or shared using Fusion 360. At the end of a project, the project owner may remove all other members from the project and deactivate a project. The project owner will still be able to access the data at a later time by reactivating the project.
Appropriate Data for Fusion. The open, collaborative environment of a project in Fusion 360, which is so powerful in encouraging collaboration, makes it an inappropriate place for any sensitive information requiring control of access or revisions. Accordingly, confidential information, official records, records directly relating to a particular student, final submissions of student work, teacher or student evaluations and assessments, and other similar types of information not suitable for sharing with the entire project membership should not be stored in or shared using Fusion 360.