Project summary
The 121-story Shanghai Tower is twisting its way into becoming a thriving business center. Its LEED Gold design is a joint project of 7 construction firms. Autodesk Building Information Modeling (BIM) solutions helped improve efficiency, reduce errors, and streamline collaboration.
Shanghai Tower Construction and Development Co., Ltd.
Shanghai Tower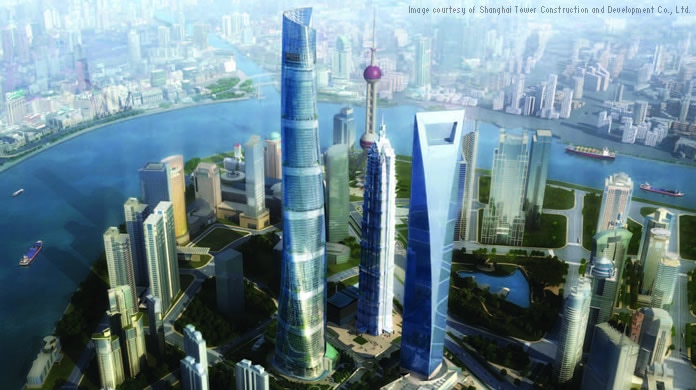 Collaborate more effectively
A single, BIM-based platform was necessary for the global engineering and consultancy team. Autodesk BIM solutions for design, construction management, energy analysis, and documentation helped the extended team collaborate more effectively.
Accelerate the design process
Engineers had access to design data and geometric sizes directly from the models. Direct access enabled immediate and concrete calculation and analysis.
Conserve materials
With model-based analysis providing quantitative feedback on building energy use, construction required 32% less materials than a conventional tower, conserving resources of excess steel and concrete.
The full story


Shanghai Tower case study