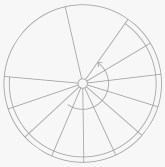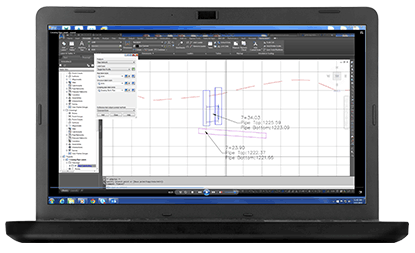 Create dynamic crossing pipe labels that automatically update with your design.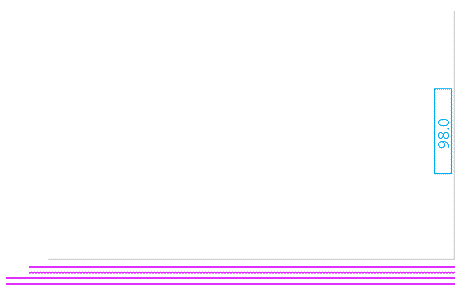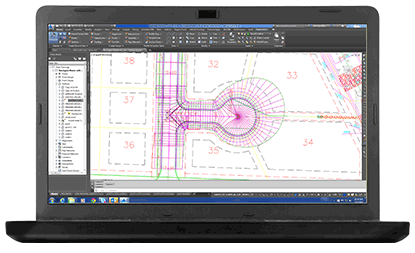 Build and edit corridor models quicker and easier.
Effortlessly model complex locations with improved methods to set targets and modify corridors. Streamline workflows with new features that let you swap out assemblies without having to open and review complex dialog boxes. Also, create custom subassemblies without the need to be a programmer, using the Subassembly Composer.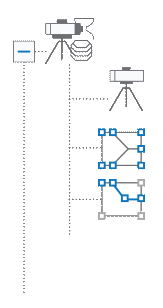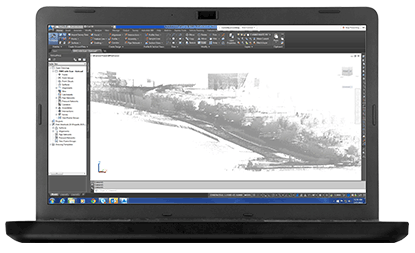 Take advantage of the latest breakthroughs in survey data collection and methods for use.
Are you still manually connecting the dots to create survey figures and linework? AutoCAD Civil 3D 2016 has automated methods that eliminate the need to generate linework by hand. You can also use new data sources, such as point clouds collected using reality capture methods, to create surface models.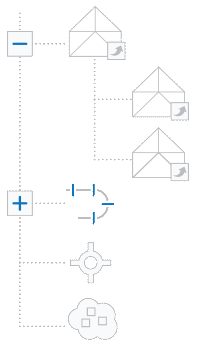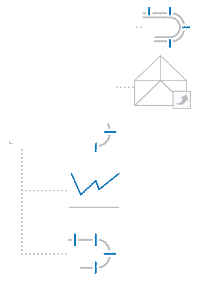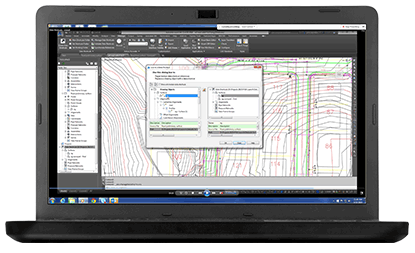 Take advantage of swapping and replacing data shortcuts midway through a project.
Save time by changing your data shortcut references midway through a project. There's no need to recut existing ground cross sections and profiles when the data shortcut to the original ground changes.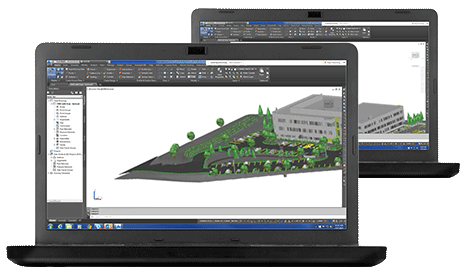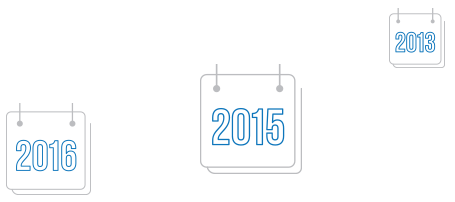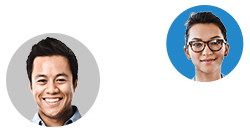 Work with project data from previous versions of AutoCAD Civil 3D without file format issues.
AutoCAD Civil 2016 allows you to work with users on older versions of AutoCAD Civil 3D - all the way back to the 2013 release – without having to simplify your design or lose valuable information.