Spotlight on 3D printing technology in art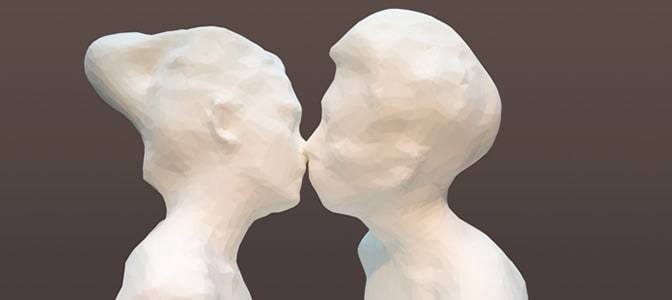 3D printing trends
3D printing is the latest technology driving design trends. Autodesk partnered with UK art magazine Dazed and Confused to fuse technology and art in a exploration of self-expression.
Design what you imagine
3D printing enables anyone to manufacture real, tangible objects. While business took note of its manufacturing applications long ago, it's no surprise that artists have also started to apply the technology to a wide range of creative media. From sculptors, to architects, to character designers, artists everywhere are gravitating toward 3D printing technology to manifest their creative vision.
3D printing art experiment
Recently Autodesk embarked on a journey with 4 world-renowned artists to use 3D printing technology in their body of work. These artists applied their unique viewpoints and influences to 3D printing concepts, yielding results that are both beautiful and innovative. 3D design has managed to reinvent what is possible when technology and artistic vision are combined; the works produced by these artists are only the beginning.
Art sculpted by technology
The Dazed and Confused project was fueled by Autodesk's free 123D Catch tool, a photo-capturing application that turns real-world objects into 3D models. Those models were 3D printed and turned into sculptures, then released as a series of 4 installations in the magazine. This marriage of technology and art signifies the breadth to which 3D printing can bring out the creativity in everyone.